Dubai is famous for its ultramodern skyscrapers and vibrant nightlife. This is also a major draw for real estate agents for a variety of reasons. The city's real estate market has boomed because of the massive inflow of business and industries. This has left many business-savvy individuals eager to become real estate brokers.
If you possess outstanding communication and sales abilities, then this is the right choice! Working as a real estate agent is an excellent career option if you are a good conversationalist and eager to learn about what people want.
The following is a detailed guide on how to become a fully certified and licensed real estate broker in order to work and succeed in Dubai.
How To Become A Real Estate Agent in Dubai?
Step 1: Obtain A Residency Visa (Only For Foreigners)
The United Arab Emirates is a country of laws. Immigration, work permits, and visas are all governed by these regulations.
Residents and citizens of the UAE and GCC can skip this stage. However, visitors from other countries will require a valid visa to work in the UAE. This problem may be solved using two primary methods. Both of these methods are based on the principles of sponsorship.
To begin, you can obtain a visa through your business. Your company will sponsor you as the company's employee. This will provide you permission to work and remain in Dubai.
For those of you lucky enough to have a UAE citizen or resident as a spouse, use the 2nd method. Spousal or Family Reunification Visas are Visas in which your spouse serves as your sponsor. These Visas allow foreigners to work and live in the UAE.
After you've gotten your visa, all you have to do now is apply for and receive an Emirates ID. You may finally start the process of becoming a fully licensed real estate broker in Dubai once you've completed this official process.
Step 2: Complete The Certified Training For Real Estate Brokers
The next stage after proving your legal right to reside and work in Dubai is to ensure your competency as a qualified real estate broker. The DREI, or Dubai Real Estate Institute, is the regulatory body. The DREI is in charge of providing potential brokers with the necessary training and certification to work in the local real estate industry.
It's a four-day course aimed at equipping aspiring brokers with the knowledge they'll need to negotiate the Dubai real estate market.
The Real Estate Regulatory Agency (RERA) and the Dubai Land Department (DLD) have both authorized and accredited the course. While these regulating agencies and officials are of interest, let's focus on the DREI's Certified Training for Real Estate Brokers.
This 4-day course covers a wide range of topics including:
The historical development of Dubai's real estate market
Working as a real estate broker in Dubai
Industry dynamics, concepts, jargon, vocabulary, and key market actors
Sales and procurement processes as well as legal agreements
Legal agreements related to property leasing and rentals
Ethical codes of conduct and behavior for real estate brokers
An intro into various Owners Associations
General real estate law
Other basic skills necessary to act as a competent broker
The course can be taken in person at the Real Estate Regulatory Agency (RERA) training centre located at the Dubai Land Development (DLD) office. Nowadays, the course can also be taken online.
This page contains all of the necessary information for enrolling in the course.
Location: Dubai Land Development Office, Baniyas Road, Deira
Phone: +971-4-203-0456
Email: info@dubailand.gov.ae
Course Schedule (subject to change): Sunday – Thursday, 7:30 am – 2:30 pm
Cost: 3,000 AED (817 USD)
Your Emirate ID will be required to register for the course. Foreigners would also need to provide a copy of their residency permit.
Step 3: Complete The Real Estate Regulatory Agency (RERA) Exam
The written Real Estate Regulatory Agency (RERA) Exam is the next step towards becoming a broker in Dubai once you have passed the 4-day DREI training. The fee of taking the exam has been reduced to 3,200 AED (872 USD) for individuals with a bachelor's degree from a university.
If you do not have a bachelor's degree, you can still take the test, but it will cost you more money: 6,300 AED (1715 USD).
Considering your completion of the previous DREI Certified Training for Real Estate Brokers Course, the RERA exam should not be too difficult which for most candidates is an easy pass.
Step 4: Obtain Your Agent's License
There is only one more step to becoming a fully qualified and licensed broker in Dubai after you have completed and passed the RERA exam. This will be the simplest and shortest procedure if you have a clean criminal background.
All you have to do is submit your DREI course completion certificate, confirmation of RERA Exam completion, and a good conduct certificate.
After you've submitted these documents, the Economic Department will approve you and issue you a Broker's License within a few days.
Keep in mind that this license is not indefinite and must be renewed on a regular basis.
Here' The Broker's License Renewal Process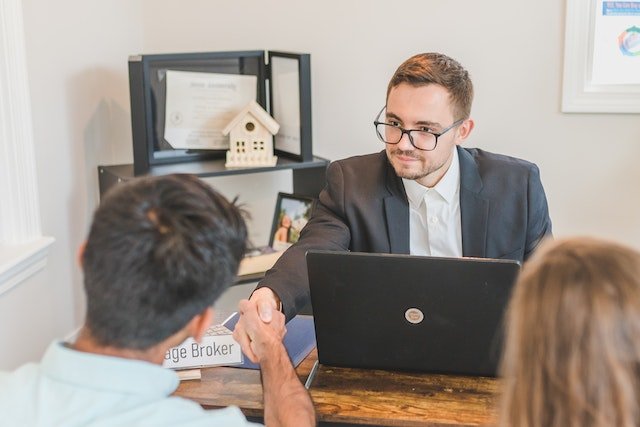 You must begin the renewal procedure one month before your broker's license expiration date. You'll have to repeat the RERA test and pass with an 85% or higher score. 
Once you have redone and passed the test, the renewal process can simply be completed online by providing these relevant documents:
Valid Passport and/or Residency Permit (while not necessary, it's always good practice to provide both)
Personal Photo
Broker's License Certification
The renewal fee is 510 AED (roughly 140 USD)
Remember that if you don't start the renewal procedure one month before your license expires, you might not have enough time to finish it. As a result, you may face penalties such as fines or you might have to repeat the DREI course.  
Benefits Of Becoming A Real Estate Agent In Dubai
Attractive Financial Profits
To begin with, property in Dubai is a very high-value commodity. Working in sales with high-value commodities results in high-value commissions. This may result in very big and attractive financial profits, for people with the right skill set.
Meet Diverse & Multicultural Clients
The city's diversified population is the second benefit. As a real estate broker in Dubai, you will have the opportunity to form many significant and outstanding professional relationships. These relationships include diverse and multicultural clients. 
It is incredibly rewarding to assist your customers in finding their dream residential homes, such as the nine-story ZāZEN‌ One in JVT.
Excellent Architecture
Dubai's properties are marvelous in terms of architecture, engineering, and art. Seeing or being inside one of these buildings is a fantastic experience. Imagine being a salesperson who sees and hears the same thing every now and again.
However, you should be aware that many brokerage companies in Dubai operate on a commission-only basis. Some companies pay a tiny basic income. However, the majority of the brokers' lives are spent on commission. To thrive in this highly competitive business, you'll need the skills to establish a large portfolio.
Let's finally get into the procedure of how to become a real estate agent in Dubai for those of you who are prepared to take this leap of faith.
The bottom line is….
The career path is certainly not an easy one. However, it can be extremely rewarding with several upcoming and ongoing commercial and residential properties including ZāZEN One. Good luck with your professional endeavors!