UAE has emerged as a leader among the Gulf Cooperation Countries (GCC) by investing significantly in attracting foreign investors and talented individuals who are interested in moving to the Middle East and obtaining a Dubai investment visa.
In 2021, the Dubai citizenship by investment scheme was introduced, allowing foreigners to apply for UAE passports without having to meet some of the strictest requirements in the world. 
We would like to share with you the main requirements for acquiring Dubai citizenship by investment. 
Note: The amount required for UAE citizenship by investment varies depending on the type of investment chosen.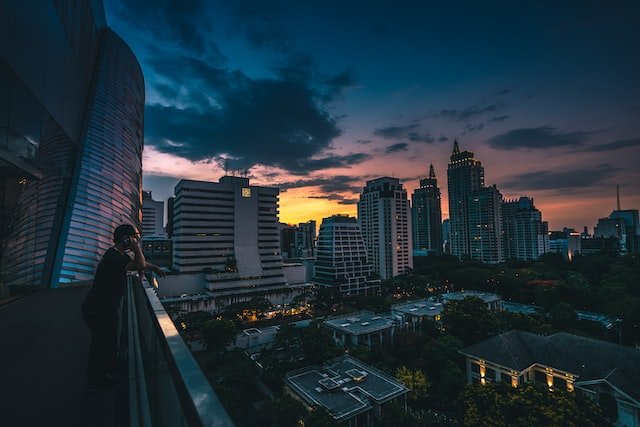 Why UAE is the Ideal Destination?
Well known as an ex-pat hotspot, the United Arab Emirates offers several unique and desirable residences with investment options. In 2018 they made several changes that have only improved their residence program. Previously, only two-year permits were offered. Now, with the right skill set or investment amounts, they offer 5 and 10-year visas. 
Previously, it was required that a foreigner could only hold a maximum of 49% ownership in a company and had to partner with a UAE citizen who owned 51% of the company. 
However, beginning in 2019, the UAE now allows for 100% foreign ownership of companies and provides long-term UAE residence permits to those who wish to start a business or have substantial business experience.
The UAE is still working on creating a favourable environment for investors, entrepreneurs, and individuals with specific skills. 
We have provided detailed information about the UAE in the past, including rating it as one of the top countries for high-net-worth expatriates and as one of the most livable countries with no income tax. Making it the ideal investment destination for ex-pats and foreigners.
Although the weather in Dubai is often a worry due to its infamous dust storms and uncomfortably high summer temperatures, the city has managed to counterbalance this with a futuristic lifestyle, extravagant yacht gatherings, exceptional cuisine, luxurious residences, and all the conveniences one could want.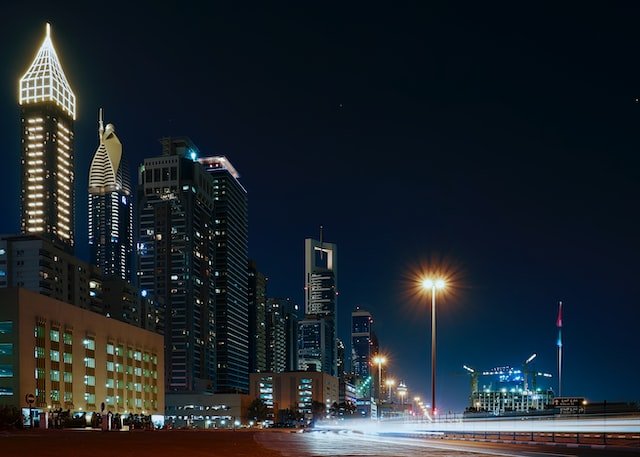 As mentioned earlier, the UAE is aware that its strengths do not lie in having a picturesque environment, abundant natural resources, or a well-educated workforce, but rather in creating a welcoming environment for investors, developers, and entrepreneurs. 
The country understands the importance of reaching out to attract people and therefore has implemented ex-pat and business-friendly policies and programs that demonstrate this focus.
Let's explore and examine the various options for residences available.
Dubai Citizenship by Investment in the UAE
To begin with, it is important to note that the UAE hardly ever provides Dubai citizenship by investment to foreigners. However, there is a proposal being considered by the government that would allow foreigners who meet certain stringent criteria to be granted citizenship.
While it may come as a surprise, the process to obtain citizenship under the proposed scheme would be lengthy and involve relinquishing all other passports, as well as learning Arabic. 
As of now, if your aim is to acquire Dubai citizenship by investment, it would be best to explore other options as it is not a service that is currently provided by the UAE.
Having said that, the UAE provides a range of remarkable and worthwhile programs for residency through investment, and the options available include:
Here are the options available for obtaining residency through investment in the UAE:
Make a public investment of at least AED 10 million

Invest a minimum of AED 1 million in real estate properties

Start a business or become an entrepreneur

Possess specialized talents

Be an exceptional student
Dubai Citizenship by Investment-Public
The initial option is to invest a minimum of AED 10 million (equivalent to US$2.72 million) in a public investment category from the following options:
Invest at least AED 10 million by depositing it in an investment fund within the country.

To qualify for residency through investment, establish a company in the UAE with a capital of no less than AED 10 million.

Another way to obtain residency through investment is to become a partner in a new or existing company with a share value of at least AED 10 million.

If you have a total investment of no less than AED 10 million in all of the specified areas, you may be eligible for residency through investment. However, it's important to note that investments in sectors other than real estate must make up at least 60% of the total investment.
It is important to note that the investment must be your own and not acquired through a loan. Additionally, you are required to maintain the investment for a minimum of three years.
If you meet the requirements, you may be eligible for a 10-year residence visa, which can be extended to include your spouse, children, one executive director, and one advisor. If you have business partners, they may also be included in the visa on the condition that each partner invests a minimum of AED 10 million.
Foreign investors who are working to establish their long-term visas may apply for a multiple-entry permit valid for a six-month period.
Dubai Citizenship by Investment-Real Estate
If you are considering obtaining your residency permit in the UAE through the purchase of the real estate, there are certain requirements that you must fulfil.
The first requirement to gain your residence permit through the purchase of a real estate in the UAE is to invest in a freehold property located in a freehold area that has been designated by the UAE. It's important to note that only properties in these areas are considered for your residence application.
The second requirement is that your real estate investment must be at least AED 1 million (US$272,242) and cannot be lower than this amount. You may share ownership of the property with your spouse or a company/group, but your personal investment portion must be a minimum of AED 1 million.
You are allowed to combine more than one qualifying property, but the total payment must still meet the AED 1 million requirements.
Recently, there have been changes that permit certain commercial properties to be considered towards the AED 1 million requirements, but only if they are situated in a freehold area and are registered under your name and not your company's name.
Furthermore, if you have already purchased a property and its current value has increased above AED 1 million, this will not qualify you for residency. The UAE only considers the price you paid for your investment, and not just the current market value of the property.
You must pay the full amount for the property as loans or payment plans are not acceptable. Moreover, the property cannot be gifted, and you need to provide proof that you have purchased it.
To qualify for a residence permit through real estate investment, the property you purchase must be finished and habitable. Buying a piece of land or a property that is still under construction will not be considered for the permit.
After meeting the necessary requirements, the real estate residence permit is granted for a period of two years and can be extended. The majority of UAE areas permit buying a real estate property in Dubai as foreign ownership for 99 years, which allows you to renew your residence permit as long as you fulfil the criteria and have a clean record.
By investing AED 5 million (US$1.36 million) in real estate, you can obtain a five-year residence permit. However, it must be a personal investment and not a loan, and you must keep the property for at least three years.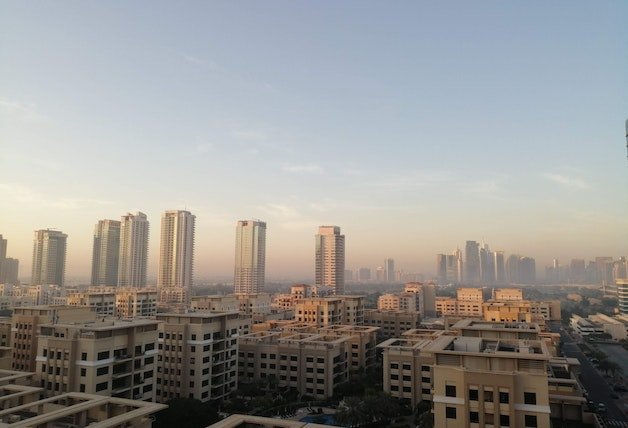 Final Words on Dubai Citizenship by Investment Program
Unlike many other countries, the process of obtaining Dubai citizenship by investment in Dubai does not require foreign citizens to personally submit an application. 
Instead, the selection of applicants is made by the Executive Councils, Rulers, and Crown Prince's Courts.
The following are some examples of foreign citizens who may be interested in applying for Dubai citizenship by investment: scientists and engineers, doctors, artists and authors.
The program for obtaining Dubai citizenship by investment allows the main nominee and their immediate family members to immigrate to the city. 
Additionally, those who are interested in the program can also obtain a Dubai investor visa by establishing companies in the region.