During longer holidays such as Eid and other similar occasions, individuals typically search for "visa free countries for UAE residents".
Lots of individuals want to take advantage of the chance to discover new locations, during these breaks, such as beaches and mountains. This enables them to gain knowledge about diverse cultures and customs around the world.
During lengthy holiday weekends, UAE residents have the chance to explore numerous Asian and European nations, and they frequently look for the most favourable visa free countries for UAE residents to visit.
If you're looking to get UAE citizenship, check out: How to apply for UAE Citizenship?
The following article comprises a catalogue of visa free countries for UAE residents, or citizens, regardless of their passport type. Let's examine the list presented below.
28 Best Visa Free Countries For UAE Residents  
"Pearl of the Orient," is one of the most popular places under the list of visa free countries for UAE residents and is a frequently visited travel spot as it does not mandate a visa for entry.
Regardless of the passport type they hold, UAE residents can explore its beautiful beaches, historic ruins, and a variety of islands. The country's breathtaking landscapes make it an ideal holiday destination.
Armenia was one of the first nations to embrace Christianity and houses numerous religious landmarks, including churches, that tourists can visit. The nation also features remarkable natural splendour and has a prosperous cultural past, with many museums and monasteries dedicated to the legacy of European Christianity.
Moreover, Armenia grants visas for a maximum of 180 days to individuals holding citizenship in the United Arab Emirates.
Azerbaijan is a distinctive amalgamation of Eastern and Western customs. For UAE residents, travelling to Azerbaijan could offer an unconventional experience compared to their routine. Despite being an Islamic country, Azerbaijan showcases a blend of Iranian, Turkish, and Soviet Union cultures, resulting in a distinct subculture that visitors can experience in the region.
For UAE residents who are passionate about history, Georgia is a must-visit destination. The country houses several archaeological sites and historic structures, including Vardzia, Uplistsikhe, Mtatsminda Park, Narikala Fortress, and others, which provide a window into the lifestyles of our forefathers. 
Georgia is also famous for being among the most hospitable countries globally. Furthermore, it is one of the visa free countries for UAE residents that allows 90 days of stay without a visa.
Jordan permits UAE nationals to enter without a visa, which is a unique advantage. However, it's essential to ensure that their passport remains valid for at least six months beyond their length of stay. 
Visitors can remain in Jordan for up to 30 days without a visa. Jordan provides several must-visit destinations, including Petra, Wadi Rum, and the Dead Sea, where visitors can partake in a mud bath. The country also offers additional opportunities for adventures.
Bahrain is famous for its pearl beds and pearls and was previously the primary source of pearls globally. Tourists can engage in snorkelling in the Arabian Gulf to encounter pearl diving and explore oyster beds. 
Those seeking an exciting adventure can also participate in pearl diving to investigate the oyster beds' depths.
Kuwait City is a distinctive blend of traditional Arabian culture and modernity, making it an alluring destination that extends beyond the typical desert oasis experience. 
Visitors can partake in the city's captivating landmarks and man-made marvels while also enjoying its natural marvels.
Lebanon provides a vast array of experiences for tourists, comprising ancient Roman ruins, well-maintained castles, limestone caves, historical mosques and churches, stunning beaches on the Mediterranean Sea, renowned Lebanese cuisine, exuberant nightlife, and mountainous ski resorts.
Oman, situated on the Arabian Peninsula, is a nation that possesses a multitude of exquisite and unusual tourist spots, engineering feats, an affluent cultural heritage, and friendly local inhabitants. 
Travellers can enjoy a variety of breathtaking natural wonders such as crystal-clear waters and sandy beaches, expansive deserts, and picturesque mountain summits.
Qatar presents an exclusive fusion of customary and contemporary elements that are scarcely found in any other location worldwide. 
The nation takes pride in its legacy, while also offering state-of-the-art facilities, hotels, infrastructure, and a blend of various global cultures, cuisines, and lifestyles for immigrants and tourists.
The Kingdom of Saudi Arabia is a diverse country with a rich culture and history, offering numerous impressive tourist destinations. 
If you're interested in exploring new cultures with a deep sense of history and spirituality, as well as experiencing beautiful beaches and unique landscapes, then Saudi Arabia is a must-visit country.
Thailand has emerged as a top global tourist destination, and numerous factors contribute to its popularity. Some of these factors include its tranquil beaches, delectable food, impressive temples, breathtaking landscapes, rich history, and cultural and archaeological sites.
Brunei is a tropical country with several natural wonders that are popular among travellers. Visitors are drawn to the beautiful beaches in Muara and the Ulu Temburong National Park, the first of its kind in the country. 
In addition, Brunei is home to the proboscis monkey, a unique species known for its distinctive large nose, which is also a popular attraction for visitors.
Indonesia, with its extensive ecosystem spanning over 17,500 islands, is a land of adventure and a tropical paradise that attracts visitors from all over the world. Bali, a popular exotic island, and the lively capital city of Jakarta are among the major tourist destinations in the country.
As tourism is a crucial part of its economy, Indonesia provides easy access for visitors from many countries.
Japan is a country that combines ancient traditions with modern cities and features stunning natural landscapes. Visitors can explore Tokyo's futuristic skyscrapers, admire the beauty of Mount Fuji, immerse themselves in the sacred atmosphere of ancient shrines and temples, and experience seasonal changes. 
Japan is one of the best destinations on the list of visa-free countries for UAE residents as you can visit Japan for up to 30 days for tourism or work, as per the recent announcement by the Ministry of Foreign Affairs and International Cooperation(November 2022). No application or fees are needed to obtain this exemption.
Kazakhstan is a country that is ideal for outdoor activities due to its vast and stunning landscapes, with fewer urban areas. Almaty, in particular, offers numerous opportunities for outdoor exploration, such as skiing in Shymbulak, mountain biking in the Tien Shan mountains, or hiking through the Charyn Canyon, without having to travel to other towns or cities.
Malaysia is a must-visit destination for several compelling reasons. As a cultural melting pot, this stunning country boasts a unique identity that sets it apart from the rest of Southeast Asia.
Maldives is a renowned destination for its unique culture, breathtaking beaches, lush greenery, and fascinating landmarks. In addition to its numerous enchanting attractions, the Maldives is also known for its water sports and other thrilling adventure activities.
The Philippines boasts numerous famous natural wonders, such as underground rivers and rice terraces, as well as exceptional dive sites with diverse marine life. The country also features unique public transportation and cuisine, lively festivals that celebrate its rich culture, and hospitable people.
Singapore is a destination that offers not only impressive architecture but also a wide range of culinary options and a mix of greenery and eco-friendly shopping centres. It is a place where people from different backgrounds can come together and find themselves, as well as make new memories and experiences.
South Korea, known for its deep-rooted cultural heritage, proudly displays its history and traditions. It boasts 11 UNESCO World Heritage sites, such as temples, palaces, and fortresses located in cities such as Seoul, Gyeonggi, and Jeju, allowing visitors to learn about the country's imperial past.
Fiji offers convenient access to all the delightful advantages of an exotic vacation in the South Pacific region. This includes tranquil and isolated beaches surrounded by palm trees, lavish islands, spas, and high-end accommodations, as well as pristine and glistening water that extends as far as one can see.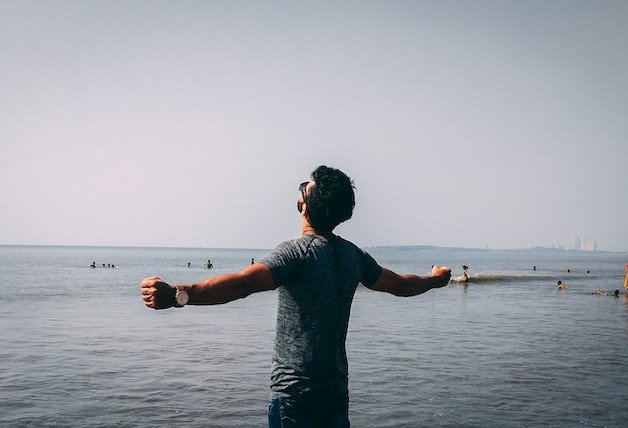 The Cook Islands of Aitutaki and Rarotonga boast some of the most picturesque and peaceful lagoons for swimming and white sandy beaches. Engaging in scuba diving and snorkelling in the splendid weather of the Cook Islands is among the top activities to enjoy.
Seychelles provides an extensive range of diving experiences, considered to be one of the most varied in the world. Divers can explore coral gardens located close to the shore or deep-water wrecks filled with diverse marine life.
The three main islands for diving are Mahé, La Digue, and Praslin, which form part of the inner island group that emerged from a sunken mountain range.
Egypt has an array of distinctive and impressive experiences to offer. A visit to this remarkable country involves a cruise down the renowned Nile river, a hot-air balloon ride above the ancient city of Luxor, and a camel ride across the golden sands of the Sahara desert.
The island features striking peaks of volcanic origin, dense greenery, and a coastline stretching for more than 160 kilometres, adorned with stunning beaches. Every section of the island presents a unique "style" of the beach. In the northern part, visitors can enjoy the classic type of beach with white sand and azure water, often found on travel brochures.
Morocco has a multitude of amazing experiences to offer, such as bustling markets, expeditions into the desert, hikes to secluded waterfalls, and relaxing beach days. Visitors can enjoy surfing along the coast, savour a cup of mint tea in the medina, and explore the numerous ruins that are scattered throughout the country's many cities.
The unique feature of this country is that it is the only one in the world that comprises an entire floral kingdom. Additionally, it is a habitat for more mammal species than the combined count of North and South America or Europe and Asia.
The grasslands in South Africa have an impressive biodiversity of around 30 species per square kilometre, surpassing even the rainforests.
List of Visa Free Countries for UAE residents with Indian Passport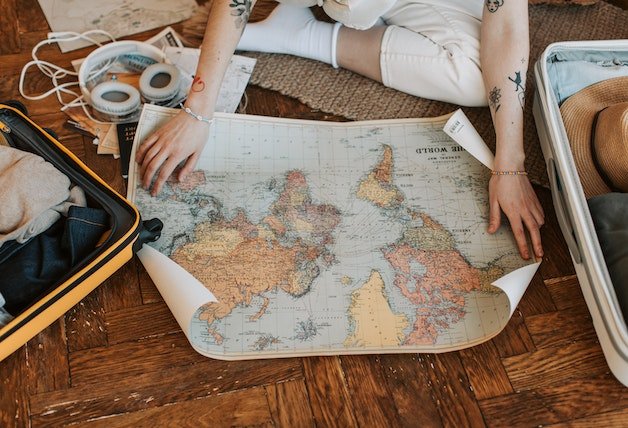 In general, the selection of locations mentioned has been influenced by the passport regulations of each country. Previously, citizens or residents of the United Arab Emirates had the option of selecting from a vast list of countries that allowed visa-free entry for UAE passport holders. 
Due to the large population of Indian ex-pats in the UAE, many are seeking visa-free destinations for Indian passport holders while holding a resident visa in the UAE. Some of these destinations include:
Serbia

Bhutan

Dominica

Ecuador

Fiji

Indonesia

Jamaica

Macao

Macedonia

Mauritius

Micronesia

Nepal

St. Vincent and the Grenadines

Vanuatu

Tunisia

Cook Islands
List of Visa free countries for UAE residents with Pakistani Passport
As is commonly known, there is a significant population of Pakistani ex-pats in the UAE. Many individuals with Pakistani passports have been eagerly searching for visa free countries for UAE residents. Some of these destinations are:
Dominica

Haiti

Micronesia

Vanuatu

Nepal

Palau

Samoa

Azerbaijan

Bolivia

Cambodia

Cape Verde

Comoros

Cote d'Ivoire (Ivory Coast)

Gabon

Guinea-Bissau

Kenya

Lesotho

Malaysia

Madagascar

Maldives

Mauritania

Seychelles

Togo

Uganda

Vietnam

Rwanda

Somalia

Mozambique

Myanmar
Conclusion:
It is a widely accepted truth that travelling the world provides valuable lessons and experiences that enhance our understanding of life. Form settling in Dubai to living amongst a different culture and community allows us to immerse ourselves in their traditions and way of life.
The aforementioned countries are extremely popular destinations among tourists. 
As a resident or citizen of the UAE, you are already privileged with several benefits and advantages that enable you to explore the world. There are 20 beautiful destinations or visa free countries for UAE residents to visit in 2023.
You also have the option to either consider visa free countries for UAE residents/passport holders or explore different regions within the UAE.