The flourishing economy and favourable business environment in the UAE attract people from all around the world. Dubai offers a global aviation hub, great natural resources and world-class infrastructure to its residents. Expats can decide on making Dubai their new home, and if you are planning to shift permanently, then getting UAE citizenship would be the right choice.
The UAE has amended its laws to allow investors, specialized skills, and professions to become Emirati citizens, reflecting its commitment to diversity and tolerance. Doctors, scientists, engineers, artists, authors, and their families are among the professionals.
So, whether you're seeking a Dubai work visa or you are an ex-pat already living in the UAE, it's always a good idea to stay up to date on how to apply for UAE citizenship.
This article outlines a comprehensive guide that might help you if you've decided to apply for UAE citizenship. 
UAE Citizenship Law Amendments
The UAE has always been a home for many ex-pats. They can now become Emirati citizens and enjoy the benefits of owning a UAE passport, thanks to the government's decision.
Following the order of His Highness Sheikh Khalifa bin Zayed Al Nahyan, the President of the UAE, the UAE Cabinet passed these additional revisions to the UAE Citizenship Law.
His Highness Sheikh Mohammed bin Rashid Al Maktoum, the Vice-President and Prime Minister of the UAE and Ruler of Dubai presided over the Cabinet meeting. The accepted amendments are part of the Federal Law on Nationality and Passports' Executive Regulation.
The new law underscores the government's commitment to diversity and inclusion. These modifications have reportedly been in the works for over two years.
The goal is to recognise the skills of UAE residents and to further attract the brightest minds from across the world to contribute to the UAE's success and development.
Sara Mohammed Falaknaz, a member of the Federal National Council (FNC), said the amendments offering Emirati citizenship to investors, professionals, and other talents demonstrate that the UAE is a country of hopes and goals. "This is a great milestone. It will give hope to people in various fields to create a better future for them and their families, and to realize their aspirations," she said.
Dhirar Belhoul Al Falasi, a second FNC member, added: "These legal amendments indicate the vision of the wise leadership of the UAE and their decisions are based on national interests and development. The country is setting finest examples in political awareness."
Who is Eligible for the UAE Citizenship?
Recently, the UAE Government approved amendments to the "Executive Regulation of the Citizenship and Passports Law" allowing specific categories of foreigners, their spouses and children to acquire Emirati nationality. The amendment stipulates certain conditions for each category and allows the naturalized citizen to retain his original nationality. 
Categories of foreigners who can be nominated for the UAE Citizenship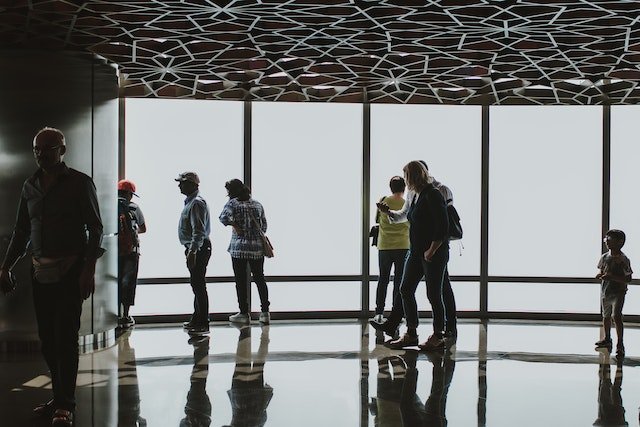 | | |
| --- | --- |
| Category | Eligibility Conditions for the UAE's Citizenship |
| Investor | An investor must own a property in the UAE. |
| Doctor | A doctor or specialist must be specialised in a scientific discipline of high demand in the UAE, and must have acknowledged scientific contributions and practical experience of not less than 10 years. He/she must have a membership in a reputable organization in the field of specialization.  |
| Scientist  | A scientist is required to be an active researcher either at a university, research centre or in the private sector. He/she must have practical experience of not less than 10 years in the same field and must have contributed to the said field. He/she must also have a recommendation letter from a recognized scientific institution in the UAE. |
| Inventor | An inventor must have one or more patents that are approved by the UAE's Ministry of Economy (MoE) or any other reputable international body. He/she must also have a recommendation letter from MoE. |
| Intellectuals and other individuals with creative talents | Intellectuals and other individuals with creative talent/s should be pioneers in the field of art and culture and must have won at least one international award. A recommendation letter from related government entities is required as well.  |
Other conditions
Eligible candidates will need to: 
Take the oath of allegiance and loyalty to the UAE. 
Commit to abiding by the UAE's laws.
Inform the UAE government entity, in case of acquiring or losing any other citizenship. 
How to get UAE Citizenship
Your application for UAE citizenship will be processed by officials in the UAE where you live. Although you may be able to fill out applications online, you will almost probably need to attend conferences in-person to complete your registration.
Because the laws are so complicated and demanding, hiring a professional consultant to help you with your request is a great idea.
Benefits of UAE Citizenship
After discussing so much about UAE citizenship, including the application procedure, prerequisites, and so on, it's time to look at the various benefits it offers. Citizenship in the United Arab Emirates has various advantages, which are listed below:
Start a life, work, and complete your education in the UAE: UAE citizenship gives you and your family the legal right to live in the UAE, start a business, or simply finish your studies.
Family Reunification: If you are an applicant for UAE Citizenship, you can easily add your significant other or your kids to the process. 
Register Possessions without any Limitations: The United Arab Emirates allows you to register your assets without the restrictions that are faced by foreigners and ex-pats.
Open Bank Accounts and Companies established in the Emirates: When it comes to opening an account or forming a business, the UAE, like any other country, has a lot of hassle. This is not the case for UAE citizens. If you possess UAE citizenship, it is a straightforward procedure. All of these things will be simple for you to do after you become a UAE citizen.
Visa-free Access to Various Countries with a UAE Passport: Last but not least, with UAE citizenship and a UAE passport, you will be able to travel to over 100 countries without a visa.
Final Thoughts
The entire procedure of applying for UAE citizenship can be difficult and out of your reach. In such cases, you should conduct a thorough investigation and, if feasible, retain the services of an expert from a consulting firm. 
Additionally, to know about other investment opportunities in Dubai, especially in the real estate market, contact ZāZEN Properties for information at +97150 170 9376. ZāZEN Properties has delivered its first sustainable community development in the established Jumeirah Village Triangle community of Dubai, with over 85% already sold.