The UAE provides a splendid opportunity for businessmen worldwide. The flourishing economy and favourable business environment in UAE attract people from all around the world to pursue investment opportunities or start their own businesses. All investors need to apply for a Dubai investor visa in order to successfully flourish in this economy.
The UAE government makes it a priority to develop policies that make it easier for investors to become UAE residents and continue their businesses successfully. This improves its worldwide and regional rankings in numerous areas, and more businessmen are drawn to this commercial hub with each passing year. 
The UAE maintains a special visa category for such individuals called the UAE Investor Visa or Partner Visa. This article provides an overview of the Dubai Investor Visa, covering the application process, requirements, and more.
What is the Dubai Investor Visa?
Dubai Investor Visa, also commonly called the Dubai Partner Visa, is a visa suitable for foreign nationals. It is for those who want to start their own business or invest in an existing business in Dubai. 
For the period of the visa, the holder of a Dubai investor visa has the right to remain in the UAE and come and go as they want. The bearer of a Dubai Investor Visa becomes a UAE tax resident. After this, the individual is not taxable in their home country, but this is subject to the investor's home country's restrictions.
Furthermore, a Dubai Investor Visa holder is eligible to apply for an Emirates ID card, open a bank account, get a Dubai driving license, sign up for mobile and home packages, and a variety of other services. It also allows the individual to sponsor their spouse, children, and parents for entry into the UAE.
Categories of Dubai Investor Visa
The Dubai Investor Visa can be obtained depending on the eligibility category of the applicant. Each type of investor visa in Dubai comes with its set of benefits and limitations. The three categories of Dubai Investor Visas are:
Investor Visa for a 10-year term
Investor Visa for a 5-year term 
Investor Visa for a 3-year term
Category of Dubai Investor Visa
Eligibility Criteria
Conditions
Investor Visa for a 10-year term
The investor needs to have an investment plan of a minimum of AED 10 million in the public sector.

He/she can also be a partner in an existing firm in the UAE to apply for this visa, given that they still have a minimum of AED 10 million worth of shares in the company.
The money shouldn't be loaned, and one needs to maintain the investment of AED 10 million for at least 2 years.

The UAE's government also offers an investor visa to people with specialized talent in the fields of science, healthcare, cutting-edge technology, etc.
Investor Visa for a 5-year term
The investor must make hefty investments in real estate in the UAE of a minimum of AED 5 million.
The amount of AED 5 million shouldn't be loaned and the investor needs to maintain his/her investment for 3 years.
Investor Visa for a 3-year term
The investor must make investments of a minimum of AED 750K. If the property is mortgaged, then 50% of the total value must be paid to the bank upfront. 
The investor can also apply through a jointly owned property, provided their share is worth AED 750K or more.
The property can be shared between spouses, but the investor will need to provide a marriage certificate.

The property must be residential, and not commercial. 
Documents Required for Dubai Investor Visa
These documents are required as part of the Dubai investor visa application if you are investing in or starting a firm on Dubai's mainland:
Memorandum Papers (MOA) as proof of the share of ownership. 
One photograph on white background. 
Bank Account IBAN Number of the sponsor. 
Establishment Card.
Partner's passport copy
Partner's current UAE visa, if applicable. 
Sponsor's original Emirates ID. 
Trade License Dubai Copy.
Previously, a majority shareholder had to be a UAE national or an agent who could communicate with government offices. However, recent regulatory changes have made it possible for foreigners to acquire the entire mainland of Dubai. Without an Emirati majority shareholder, more than 1,000 commercial and industrial operations can now be carried out.
Who can apply for a Dubai Investor Visa?
As specified before, anybody who wishes to start a business in the UAE or invest in the UAE market can apply for the Dubai Investor Visa. 
It is crucial to note, however, that each type of visa has distinct rules and regulations depending on the zones in which you may choose to open a business. For instance, the process for a 5-year visa might not be the same as for mainland or off-shore. 
To understand the process better, it is advised to consult an expert to help you throughout the journey. 
How to apply for a Dubai Investor Visa?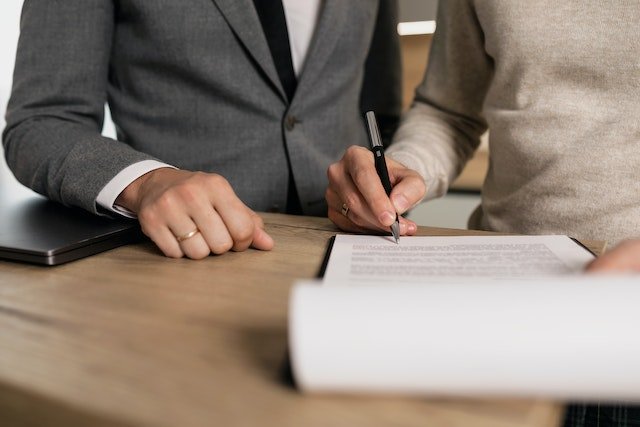 Holders of a Dubai Investor Visa are eligible for a range of special benefits. As a result, if your business requirements meet the minimum standards, you should not miss the opportunity to apply for the Dubai Investor Visa. The process to follow in order to accomplish this is outlined below.
Submit an application for your visa
You should take your visa application to a local typing centre to ensure that it is typed correctly and without any inconsistencies. Also, when you go to the verified typing facility for identity verification, make sure you have all of the required documents with you.
If your request is approved by the immigration council, you will receive an email confirming your partner visa application.
Complete the change status request
After you've finished the application, you'll need to go through the procedure to change your status. Once you have received approval from the General Directorate of Residency and Foreign Affairs in Dubai, complete the change status processing at a sanctioned typing centre.
Appear for the required medical examination
You must have a mandatory medical examination as part of the full process of obtaining an investor visa. You must first finish the medical typing to be eligible for this medical examination. Then, on the scheduled date, you can go to the authorized medical centre and have the medical test done.
Emirates ID Typing 
To protect your safety while in the UAE, you must have a genuine Emirates ID. All legal permits, including the Dubai investor visa for Indians, must be connected to a valid Emirates ID.
Obtain a stamp on your investor visa 
You'll need to have your UAE residency visa stamped by the right authority once you've completed all of the following procedures. The Immigration Department will send an approval or rejection message to your official mobile number when you've completed your application. 
The Bottom Line
Applying for an Investor Visa in Dubai is a time-consuming and perplexing procedure. The ideal approach to applying for an investor visa is to use the services of a consultant that can either guide you through the procedure or assist you by performing the majority of the work for you. For investment, you can check out Apartments
To know about other investment opportunities in Dubai, especially in the real estate market, contact ZāZEN Properties for information at +97150 170 9376. ZāZEN Properties has delivered its first sustainable community development in the established apartments in Jumeirah Village Triangle, a community of Dubai, with over 70% already sold. Visit www.zazen.ae.