Dubai stands as a renowned global tourist hotspot, drawing in an impressive number of visitors each year. With a populace of 2.5 million inhabitants, it manages to attract millions of tourists annually. Some of the best residential areas in Dubai present a plethora of choices ranging from exquisite dining experiences and vibrant nightlife to bustling business opportunities in Dubai.
Dubai's appeal extends further as it offers numerous advantages for families seeking a comfortable way of life. 
We have curated a selection of the best residential areas in Dubai to aid you in discovering the perfect location to suit your needs.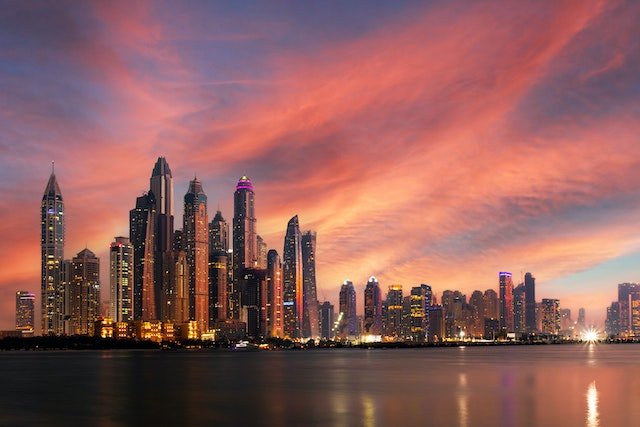 Aj Furjan
Al Furjan is situated near Ibn Battuta, Al Maktoum Intl., and EXPO. 
It stands out as one of Dubai's finest residential areas. You have endless shopping options and vibrant cultural experiences.
There are numerous gated villa communities and apartments in Al Furjan (Zazen Gardens and Zazen One) for families, couples, and singles alike.
Numerous residential buildings and villa communities in the area also have their own gyms and swimming pools.
Al Furjan's proximity to Ibn Battuta Mall and its very own metro station ensures convenient transportation options.
Jumeirah Village Circle (JVC)
Jumeirah Village Circle (JVC) offers not only spacious villas but also some of the most reasonably priced apartments for rent in Dubai. It is a favored choice for families due to its abundance of well-designed houses with ample living space. Undoubtedly, this is one of the best residential areas in Dubai.
The neighborhood provides residents with a range of modern amenities, including schools, shopping malls, parks, green spaces, cafes, gyms, and fitness centers. 
Furthermore, JVC's advantageous location allows for easy access to some of the best residential areas in Dubai such as Dubai Miracle Gardens, Mall of Emirates, Dubai International Airport, and Downtown Dubai.
Discovery Gardens
Discovery Gardens is one of the best residential areas in Dubai, known for its affordability, offering the second-lowest rental rates in the city. The area features low-rise buildings spread amidst green spaces and trees, creating a serene environment. 
Renting a 1BR apartment in Dubai in the Discovery Gardens can cost slightly over AED 40,000 per year, which is approximately half the price compared to posh places in Dubai such as Dubai Marina, The Greens, and The Views. One should study the Dubai property prices for preferred areas to make proper housing decisions.
This neighborhood is particularly suitable for individuals working in areas like Jebel Ali, Dubai Marina, Dubai Media City/Internet City, Tecom, Expo City Dubai (formerly Expo 2020), Dubai Multimedia Commodities Center, or Jumeirah Lakes Towers, as it offers a convenient location for commuting to these employment hubs.
Downtown Dubai
Even if you haven't experienced Dubai firsthand, you're likely familiar with the opulence and allure of Downtown Dubai. This sophisticated neighborhood is a coveted place to reside, boasting the iconic Burj Khalifa, the tallest building in the world, and The Dubai Mall, the city's largest shopping destination. 
The lifestyle offered in this trendy district is unmatched in the region. However, it is not surprising that such privileges come with a significant price tag.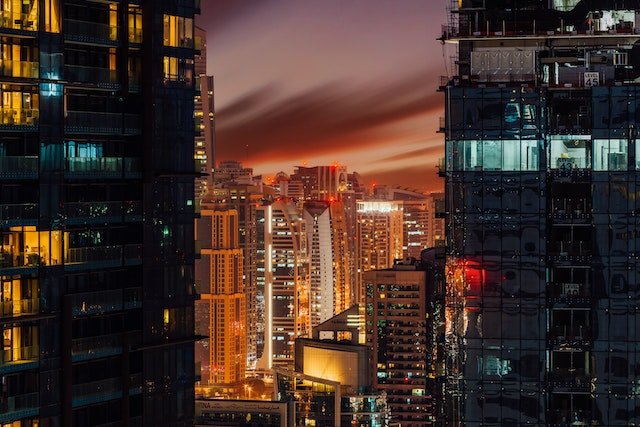 Business Bay
Business Bay is situated adjacent to Downtown Dubai and offers breathtaking views of the iconic Burj Khalifa. Located in the heart of the city, this urban district is characterized by tall skyscrapers and numerous commercial buildings.
As one of the best residential areas in Dubai, Business Bay features a range of apartment options, from studios to spacious four-bedroom units. These apartments are predominantly found in branded residences or newer towers. 
The community provides excellent amenities such as gyms, pools, spas, saunas, and private parking spaces. While many apartments are pre-furnished, it's worth noting that some of the furnishings may be outdated and may not suit everyone's preferences.
Dubai Marina (H2)
Dubai Marina, a breathtaking waterfront development, has become a captivating attraction for both residents and visitors alike since its inception. The community offers a plethora of activities and holds a special appeal for the younger generation. 
Along the two-mile stretch of the Marina, you'll find a striking blend of towering skyscrapers, upscale hotels, exquisite dining establishments, cozy cafes, and an array of entertainment choices. This combination makes Dubai Marina one of the most renowned and desirable destinations in Dubai.
Sports City (H2)
Dubai Sports City ranked fourth among residential areas, offers a mix of residences, villas, and recreational facilities. The neighborhood is home to the International Cricket Stadium and is located approximately 14 kilometers away from the Mall of the Emirates. It appeals to a wide range of residents, including families, singles, and sports enthusiasts.
Similar to International City, having a car is beneficial for residents in Dubai Sports City. The average annual rent for a 1 BR apartment in Dubai sports city is below 50,000 AED, which is significantly lower compared to similar apartments in JBR (Jumeirah Beach Residence) and Sheikh Zayed Road.
Jumeirah Lake Towers (JLT) (H2)
JLT (Jumeirah Lakes Towers) is a dynamic and lively community in Dubai, known for its trendy atmosphere and diverse offerings, ranging from eateries to nightlife. 
Since its establishment, JLT has consistently ranked among the top residential areas in Dubai.
Each cluster in JLT is accompanied by a strip of retail outlets, restaurants, spas, and nurseries, creating a convenient and vibrant environment. Moreover, the community is home to several hotels and three reputable higher-education universities, further enriching its offerings.
Conclusion 
The purpose of highlighting the Best Residential Area in Dubai for Families is to streamline and simplify your investment decision, particularly when searching for a home in an unfamiliar city can seem overwhelming.
Moreover, for comprehensive and detailed guidance, we recommend referring to our guide on the best communities in Dubai. This article provides comprehensive information on each community, including the pros and cons of living in specific areas.