The investor-friendly regime of the United Arab Emirates(UAE) has ensured that Dubai, Abu Dhabi and other emirates remain a leading ground of flourishment for many entrepreneurs and businesses around the globe.
Over 70,000 businesses are registered every year in Dubai! 
But do all of them survive? No. 
To ensure your new venture lasts, it's crucial to know the best business opportunities in Dubai before starting. But before we provide you with the 10 best business ideas in Dubai, let's find out why UAE is the "Ultimate Ground" for your new business.
3 Main Benefits Of Starting a Business In Dubai
100 % Foreign Ownership
Previously, the law for mainland Dubai stated that for a business to incorporate in Dubai, it must have at least one shareholder from UAE. This meant that 100% foreign ownership of a business is completely banned. 
However, in July 2022, UAE changed the law stating that businesses that are located in both free zones, Dubai internet city and Mainland Dubai can have 100% foreign ownership. 
0% Income Tax
Every business aims to make more profits! To become the leading place for entrepreneurs to start top businesses and companies, UAE does not impose income taxes.
A free zone company is also free from any customs taxes. You only need to pay customs taxes while carrying out import activity on the mainland.
Specialized Support
Ever wondered why so many businesses incorporate in Dubai-free zones? It's because of the invaluable support and resources that are given for the new businesses to thrive and reach their full potential. 
UAE economy benefits from the businesses as they provide the best perks to the free zone businesses.
After examining the three primary factors that make UAE a favourable location for business, the next step is to evaluate and determine which of the top 10 business opportunities in Dubai would be the most appropriate for your venture.
10 Best Business Opportunities In Dubai
Even during covid breakdown, the Dubai Real Estate Market did not budge but also went ahead to break the preset records. 
According to Property Finder's report, the real estate industry in Dubai had an exceptional year in 2022, with a record high of 88,028 registered sales as of November, which is an increase from 60,258 transactions in 2021.
The real estate sector in the UAE is highly sought-after, particularly in Dubai, as there has been a significant surge in property sales and purchases within the country.
And with the recent laws in acceptance of 100% foreign ownership, there is bound to be more growth overall.
How to start a real estate business in Dubai?
Finalize a location for business

Choose the best business activity

Get a company name & RERA certification

Memorandum of Association

Trade License

Dubai Land Department Approval
Dubai is located in a strategic position between the West, including Europe and the US, and the East, making it a crucial hub in the global trade network. Its advanced infrastructure enables connections by air, land, and sea, contributing to the success of import/export businesses in the region. 
In addition, operating an importing business within a free zone in Dubai can be highly profitable since there are no taxes on goods. These are just a few of the reasons why the import/export sector is so lucrative in Dubai.
How to start an import-export business in Dubai?
Register Your Dubai Business

Acquire An Import Export License in Dubai

Consider Renting an Office Space or Flexi-Desk

Obtain a Trade License

Understand Important Dubai Customs Requirements

Don't forget to apply for a Visa
The E-commerce business has grown rapidly during the pandemic. The process of ordering products with one click has turned out to be attention-grabbing. Be it any product, starting from cosmetics to heavy goods- an entrepreneur can start an e-commerce business and grab over the regional, national and international market. 
In the case of Dubai, the e-commerce market is as lucrative as any other market. Research shows that around 91.9% of the population in Dubai has access to the internet. And with the number of online businesses growing, big e-commerce giants are operating offshore accounts in Dubai.
How to start an e-commerce business in Dubai?
Decide on your licence type and business activities

Select a location for your business

Submit your application

Complete all the relevant forms, pay any application fees requirements
It is worth emphasizing that the competition in the digital marketing field in Dubai is fierce, so it is essential to create a distinctive value proposition, establish a robust online presence, and stay up-to-date with the latest trends and technologies. However, with the appropriate strategy, skillset, and commitment, ex-pats can potentially achieve great success and generate significant profits through digital marketing in Dubai.
How to start a digital marketing business in Dubai?
Choose your business structure

Select and establish a trading name

Submit license application
Given the potential for substantial profits, the event business has become one of the most popular business opportunities in Dubai for investors. If you're an event manager exploring beginner-friendly small business opportunities in Dubai, consider starting an event management business. Keep reading to know how!
How to start an event management business in Dubai?
Outline your business practices

Choose a company name

Choose Free zone or Mainland jurisdiction

Apply for the license

Get a visa for you and your business partners
Dubai is a leading global tourist destination, and despite lacking petroleum reserves, the emirate generates income from tourism, business, trade, and similar industries.
How to start a tourism business in Dubai?
Choose the right tourism license

Get the license from the Department of Economic Department(DED) Dubai

Register your company 
The construction industry in Dubai is a profitable sector with many opportunities for making revenue. The industry is expected to grow even further, with projected revenue of USD 133.53 billion by 2026, up from USD 101.45 billion in 2020. However, like other business opportunities in Dubai, success in the construction industry requires proper planning, expertise, and market knowledge.
How to start a construction business in Dubai?
Choose the company structure and location

Apply for a construction license

Get building permit

Get the necessary permits
The property management market in Dubai is experiencing significant growth and businesses operating in this industry are generating substantial profits. It is one of the most profitable business opportunities in Dubai. If you are interested in starting your own property management business in Dubai, it is possible to do so without facing any major obstacles as long as you have the right partner.
How to start a construction business in Dubai?
Choose between mainland or free zone company formation

Register the company with the Department of Economic Development(DED)

Hiring professionals for the work

Obtaining a building license and other permits required
Setting up a logistics company in Dubai is a highly lucrative business opportunity in the UAE, and with the right guidance and assistance, the process can be easily navigated. 
How to start a logistics business in Dubai?
Define the business activities in detail

Choose the desired jurisdiction and company name

Submit the license application

Make visa application
Dubai, UAE's budget heavily relies on the profits and revenues generated by the oil and gas trade, making it an ideal location to establish an oil and gas business and generate substantial revenue. You can take benefit of these amazing business opportunities in Dubai and start your business journey ahead.
How to start an oil and gas business in Dubai?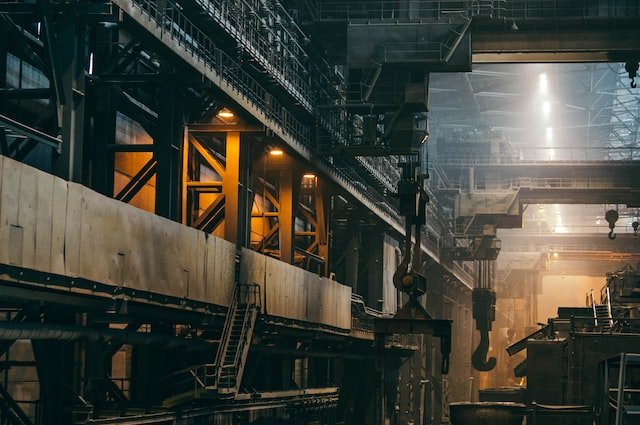 Get a local sponsor for business

Select a trading name

Apply for license

Get Supreme Petroleum Council (SPC) approval

Complete visa application
Conclusion: 
Dubai is widely recognized as a highly desirable location and an ideal investment destination both within the United Arab Emirates and globally, with many attractive business ideas in Dubai, ventures and new enterprises springing up. You can find many more business opportunities in Dubai. 
As one of the first smart cities in the UAE, Dubai boasts a skyline and infrastructure that is highly appealing to entrepreneurs. The number of business opportunities in Dubai and the UAE is growing at a significant rate.
Over the past decade, even the population has grown significantly, leading to a corresponding increase in the number of start-ups and businesses in the area.