Are you an ex-pat looking for housing in Dubai? If you are unaware of the laws governing tenancy contracts in Dubai, things could get complicated. When dealing with real estate issues in Dubai, you will hear the term "Ejari".
Here is a detailed explanation of how to get Ejari online using the Dubai REST app or the official Ejari website with the least amount of time and effort.
What does EJARI mean?
Ejari refers to a structure that governs the agreement between landlords and renters in Dubai. It began in 2007 due to a Real Estate Regulatory Agency (RERA) initiative and was done so by "Law 26 of 2007 by RERA."
The Ejari tenancy contract in Dubai is attested by the Ejari Dubai certificate. For any of the aforementioned objectives, a copy of your Ejari certificate must be submitted. Anytime it is necessary, Ejari tenancy contract verification in Dubai can be obtained online from Ejari.ae 
Is Ejari mandatory in Dubai?
The system is set up to ensure that all private rental agreements are written into binding contracts and organised by the guidelines established by the government.
Ejari is crucial since it organises and safeguards all of your information, keeping those records at the Real Estate Regulatory Agency(RERA) and Dubai Electricity and Water Authority(DEWA) 
It is necessary to submit an original Ejari Dubai contract while applying for:
Connection to water and electricity 

Internet and phone connectivity

Getting business permits
The fact that Ejari ensures your right to file a lawsuit and have the court consider your case if you have any problems with your landlord is another helpful feature of the agreement. Your lawsuit will be immediately dismissed by the court if you are not registered with Ejari.
Why does one need to register Ejari?
All parties to the tenancy agreement are given protection under the Ejari system. The Ejari tenancy contract ensures the rental agreement's legality and openness.
If you need to challenge an unreasonable rent increase in Dubai, for example, the Ejari certificate is required.
To ensure that your water and electricity services are functioning while moving into your apartment or villa, you must register an account with the Dubai Electricity and Water Authority (DEWA) and present your Ejari certificate.

Building and community management companies will need an Ejari certificate before providing any services.

By having your rights protected, you are on the safe side if there is a dispute involving you and the landlord.

Renewing children's residency since your apartment must have enough/match bedrooms

To grant or renew a trade licence for business purposes
How to register Ejari online?
The website for Ejari mostly serves as a portal. By logging into Ejari online, you can complete your registration online-
Who Can Register Ejari Online?
A user account must be created on the official Ejari website to access the system and register for Ejari online. On the official website, only the following individuals are permitted to register for an Ejari account:

The property owners or their agents

Property management firms that the landlord has appointed

Rental tenants and their agents
Ejari Registration
There are several ways for a landlord or tenant to apply for the registration and Ejari renewal of the lease agreement. They can do this by:
The "Dubai REST" app is accessible on both the Apple and Android operating systems.
Ejari-approved typing facilities;

Trustee Centers for Real Estate Services. These are spread throughout the UAE and are also present in government buildings like Al Twar and Al Manara.

Al Banna also offered a list of the paperwork required to register a lease agreement for that purpose, including:
A copy of the tenant's passport, an Emirates ID copy, the original or a copy of the lease agreement, and a copy of the property's title deed are all required.

 A Dubai Electricity and Water Authority (Dewa) invoice (to show that the metre is in the name of the tenant).
Ejari Online Registration On the Dubai REST app
Although tenants cannot register their Ejari contracts using the website, they can do it independently by utilising the Dubai REST application.
Residents of Dubai have access to several real estate services through this app, including Ejari registration on the Dubai REST app.
Tenants must: register Ejari online with the Dubai REST app:

Install the Dubai REST programme.

Open the "Services" tab, then choose "RERA."

Select "Register Ejari Contract" from the menu.

Complete the application.

Add the necessary documents, then submit
Ejari Renewal Online 2023
How to Renew Ejari Online?
A unique barcode known as an Ejari number will be assigned once you register the Ejari online or at one of the authorised Ejari centres.
Every year, the EJARI certificate must be renewed. Follow the steps you took to register the lease a year ago if an Ejari renewal is agreed upon between the landlord and renter but the lease is about to expire.
Pay close attention to the little things, like making sure "contract Ejari renewal" is selected when applying for the certificate.
Does Ejari need to be renewed every year?
Every time you renew the tenancy agreement for your Dubai apartment or villa rental, which is often once a year, you need to renew by providing all the necessary Ejari renewal documents.
To renew Ejari online, you need the following Ejari renewal document: 
Copies of the Emirates ID, passport and visa of the Tenant. 

Copies of the Emirates ID or Passport of the Landlord. 

Copy of the

title deed
The most current DEWA bills for the property are required. For this, you must upload your most recent DEWA bill, which must be two months old or less and be issued in the tenant's name.
Documents required for Ejari renewal and registration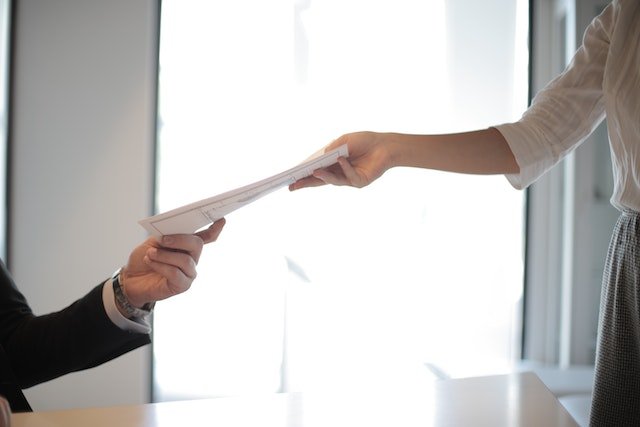 Among the documents needed for Ejari are the tenant's name, contact information (phone and email), and address. 
Following that, applicants must revise, sign, and submit an undertaking statement with accurate information regarding the tenancy contract. By signing this document, applicants assume responsibility for the accuracy of the papers and information provided throughout the registration process.
The list of documents that Ejari requires is as follows:
Received the security deposit

Original signed lease agreement

Tenant's passport (for non-GCC countries nationals)

United Arab Emirates Tenant's Visa (for non-GCC countries nationals)

Emirates Tenant identification and copies of the landlord's passport (if an individual)

Duplicate a valid power of attorney (if a PoA has signed the contract). 

Power of attorney documents must be issued again to be valid.
How to Renew Ejari Contract as a tenant?
Ejari Cancellation
The Ejari should be cancelled after a rental period. Make sure the landlord has terminated the current Ejari when you try to register a new one since this must be done by the landlord because each property should only have one Ejari at a time.
Conclusion
Ejari, which in Arabic means "my rent," is used in this context to refer to a system that governs the lease agreements among tenants and their landlords in Dubai.
When renting a home in Dubai, you must complete the Ejari online registration process.
For Finding the best real estate in Dubai, homes at ZāZEN Properties are incredibly roomy, completely furnished, and complemented by a variety of facilities designed for contemporary family life.
Live a more holistic existence on the property itself by relaxing with your family, finding your centre, or interacting with your neighbours.
Frequently Asked Questions(FAQS)
What is the payment method for Ejari online renewal?
There are three main methods for Ejari online renewal-
Noqodi
Cash
Debit or credit card
How to register on Ejari app?
What is the Ejari contact number?
In case you require any information or have any inquiries, please get in touch with the authorities by contacting +971-800-4488.
How to download the Ejari certificate?
To obtain an Ejari certificate, follow these steps:
Go to dubailand.gov.ae
Enter your phone number
Provide either your 'DEWA Premise Number' or 'Municipality Number'
Select 'Download PDF' and the download process will begin.