Dubai is one of the best places to invest in real estate in the world. In recent years, it has emerged as a preferred destination for property investors and Indian Citizens. Find out can Indian citizens buy property in Dubai and learn about the process of purchasing property in the city with our comprehensive guide. Get valuable insights and answers to your questions today.
Can Indian Citizens Buy Property in Dubai?
Dubai permits Indian citizens to purchase property legally, and for several years, Indians have been one of the leading nationalities investing in the real estate market of Dubai.
Indian residents are also eligible to invest up to $250,000 in foreign properties under the Liberalised Remittance Scheme (LRS).
According to the new property investment regulations, investors who acquire real estate worth two million Dirhams or more are eligible to apply for a 10-year visa to reside in Dubai.
Top 5 Reasons Why Indians Should Invest In Dubai Real Estate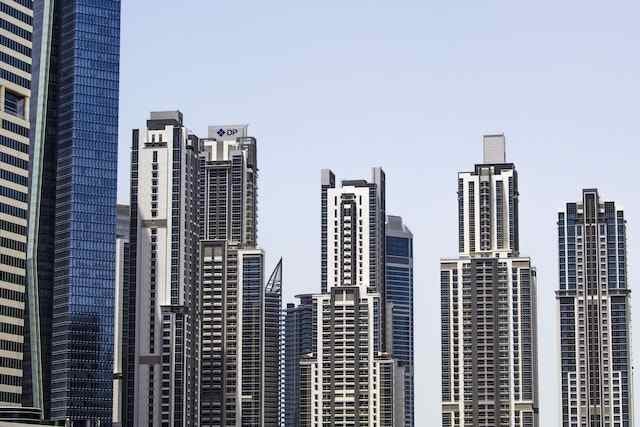 According to the Foreign Exchange Management Act (FEMA) of 1999, both Indian residents and non-residents are allowed to purchase property abroad. Foreign nationals are also allowed to purchase property in Dubai. The majority of property buyers come from the United Kingdom, Saudi Arabia, India, and other countries.
There is never-ending growth in Dubai. Listed below are the top five reasons that would tempt you to invest in Dubai's Property Market.
1. Progressive Economy
In the United Arab Emirates, Dubai is expanding at a rapid pace. Dubai's economy moves forward with a dynamic mindset. As a result, it brings more business opportunities. It also results in population growth and lodging demand from all over the world.
2. High Rental Income
Dubai properties are well known for their high rental income and architecture. On average, a nominal return of 7% on property in Dubai is higher than in other countries.
For example, Hong Kong has a 2.3% nominal return. Other countries, such as London, have a 2.76% nominal return and so on. It explains why reason to invest in Dubai real estate, particularly in residential properties like ZāZEN One.
3. Tax-Free Income
Who wouldn't want to live in a country where their income is tax-free? Dubai's strategy provides tax-free income. One of the most important sources of expenses is personal tax. Dubai imposes no taxation on its citizens. The duty strategy only applies to foreign banks and large oil companies.
4. Diverse Residential Destinations
In and around Dubai, there is a diverse portfolio of properties. In posh areas, there is a wide range of villas, studios, and other residential properties available. This diverse residential destination attracts people to invest in real estate in Dubai.
5. Excellent Lifestyle Amenities & Facilities
Dubai's lifestyle is diverse and respects all cultures. The modern, high-end way of life attracts job opportunities and high pay. Whether you're looking for luxurious homes or an investment opportunity, Dubai property prices are reasonable and budget-friendly.
How to buy property in Dubai from India?
Are you an Indian looking to invest in real estate in Dubai? Here are three simple pieces of advice you can follow to purchase your dream property in Dubai.
Step 1: Basic Property Evaluation
The first and most important piece of advice is to determine your property interests. You can look through various properties, such as stand-alone villas, estates, and apartments. If you are an outsider looking to purchase a property, this is a must.
Some noteworthy projects include:
Jumeirah Lake Towers
Downtown Dubai
The Meadows
Dubai Marina
ZāZEN One, and many more
Step 2: Start Searching Online
A good place to start, as with any property search, is online. Property can be purchased from estate agents or property developers. Estate agents typically sell previously owned properties that have been built. Developers sell properties that may or may not be completed.
Step 3: Hire an Estate Agent
It is very easy to hire an Estate Agent to understand your property needs. The agent will help you stay out of trouble and find solutions to problems. Typically, an estate specialist charges up to 3% to 5% value of the property.
An expert specialist will reveal more options and deal with unfamiliar sellers. You must make certain that the specialist is registered with the Real Estate Regulatory Agency (RERA). 
After making your choice, you can inspect the property in person to ensure that it is in good condition. You can get a better deal if you direct your questions to an estate specialist.
Step 4: Financial Requirements and Eligibility Criteria in Dubai
Dubai's eligibility requirements are consistent: you must present a valid visa. For investors who want to stay in Dubai for half a year, Dubai offers a Property Holders Visa. You can qualify for this visa if you buy a property worth around $1 million. The individual should be treated as an individual, not as a company.
Every financial year, residents of India can transmit up to $250,000 (Rs 1.85 crore) abroad. If they spend at least 1 million dirhams on a property, real estate investors are eligible for a three-year resident visa, and if they invest at least 5 million dirhams, they are eligible for a five-year residency visa. The real estate visa includes permits for spouses and children.
Ensure that the property you want to buy is within your budget. Include the moving fees, deposit, price, and estate specialist fees in your budget. You can hire a legal counsellor to help you with administrative tasks (discretionary). Include the legal advisor fees in your budget as well.
Step 5: Buying Off-Plan Property
Submit a reservation structure that will characterize the details of the off-plan property deal agreement. The reservation structure should include individual data, payment plans, and so on. The reservation structure, as well as your passport, will be required.
Step 6: Pay the principal reservation deposit as the reservation has been accepted
Sign the legal documents and the contract. You should keep a copy of this document because it contains all the information.
Information about the structure, the date of the handover, and the outcomes if the designer does not meet the contract requirements are included.
To purchase the property, you will need to have the price listed on the paperwork.
Step 7: Buying Resale Property
Sign a Memorandum of Understanding (MOU) between two parties. You should agree with the seller's declaration. It is fundamental to examine layouts such as the date of definite purchase, cost, and more.
Deposit the underlying instalment of 10% of the purchase price. This amount is not refundable. You must pay the real estate agent a commission of 3-5%.
After completing these steps, you will be able to purchase the property. To complete the exchange work, you must pay the seller 100% of the property value. The Dubai Land Department can assist you with the administrative process.
Most Indian citizens and investors prefer Dubai. The real estate market in Dubai offers many benefits that can lead to increased profits. Purchasing a property is now relatively simple, provided you have the money. Don't forget to seek professional help. Professional help will assist you negotiate the local laws and understanding the regulations.