The question "how to get a golden visa in UAE " has been greatly sought after by numerous ex-pats worldwide since it was first introduced. Not all foreigners are eligible to apply because it is a very crucial document with very tight qualifying requirements.
One can discover the advantages of the UAE Golden Visa and the application process in this post.
UAE Golden Visa: Benefits, Procedure and Eligibility
The UAE is a popular travel destination worldwide. Because of this, many foreign businesspeople, professionals, and investors look for ways to settle in our nation.
The UAE government has started several programmes to draw top talent and grow the economy. The golden visa UAE is one of these programmes.
The goal of this new visa programme, which went into effect in 2019, is to provide people with long-term residency visas. Foreign nationals can also live, work, and study in the UAE. However, there will be a big difference because no sponsors are required.
Individuals must have a national sponsor because it is a requirement for all other visa programmes. However, it is no longer necessary because of the new golden visa in Dubai.
What is the UAE Golden Visa?
A legal document known as the "Golden Visa" allows foreigners to live there permanently. People can apply for the visa programme that is most convenient for them as the UAE offers numerous visa programmes.
The most popular one is the UAE employment visa, which grants a resident status good for two or three years after an employee has been sponsored by a company. 
There is also the UAE freelancer visa, which grants the holder a year of residency.
The fact that the UAE golden visa Dubai allows residency for 5 to 10 years, meanwhile, is its most intriguing feature. 
Foreigners who wish to live in the UAE but don't want to bother about renewals so frequently will find this to be very appealing.
However, there are tight guidelines set forth by the UAE authorities regarding who may acquire this certificate. Knowing if they qualify and how to apply is crucial.
What are the benefits of the golden visa?
With the UAE Golden Visa, the individual can receive the following benefits:
Staying in the UAE ( 5 or 10 years)
Confidence in their ability to stay in the country
Anyone who can work, study and live in the UAE.
100% control over companies on the mainland of the UAE.
There is no need to find a national sponsor.
What is the purpose of the UAE Golden Visa?
The golden visa was introduced by the UAE government to keep talented individuals in the nation. People who meet the eligibility golden visa UAE requirements can now apply without the constraint of needing a sponsor.
Anyone can do it because the technique is simple. However, it can be difficult at times. If one needs help, they can always contact Connect Resources and speak with one of their specialists about Emiratization.
Who can apply for the UAE Golden Visa?
Once one is aware of all the UAE Golden Visa benefits offers, one needs to determine whether they are eligible to apply or How to get a golden visa in UAE. The following people are eligible to apply:
Scientists, PhD holders and data experts
Chief executives
Medical doctors
Outstanding students (their families can apply)
University graduates with a 3.8 GPA score or more
Investors
Real estate investors
Entrepreneurs
A golden visa may be obtained if the applicant falls under one of the aforementioned criteria. Consequently, one should understand how to apply for a golden visa UAE. Learn about the difficulties presented by globalisation and how to overcome them in the UAE for engineers or any other profession.
New Changes Made to the Golden Visa
To increase eligibility, the UAE government modified the Golden Visa programme. The recent changes to the golden visa rules have encouraged wealthy Indians to take a longer-term approach and invest in properties in Dubai. 
The emirate has reduced the minimum investment needed for a person to be eligible for the golden visa to AED 2 million from 5 million.
The visa duration has been extended to 10 years from five.
What is The Procedure to Obtain The UAE Golden Visa?
One must adhere to an easy method to receive the Dubai Golden Visa. It's pretty simple, but one must ensure that the documents are prepared because they must also be submitted. 
Additionally, even if a person passes the eligibility standards, they still need to follow the rules.
The procedures to apply are as follows:
Go to https://business.goldenvisa.ae to access the website
Request a nomination
One application may be reviewed by UAE authorities once every 30 days.
One will receive an email containing one's application's results.
If the nomination is accepted, an email with a link to upload the required papers will be sent.
The application will be examined by the Federal Authority for Identity and Citizenship.
The Golden Visa will be issued by the authorities.
Remember that to obtain this certificate, one must be prepared to move to the UAE. Once inside the nation, a person can do all resident duties and begin taking advantage of UAE Golden Visa perks. They can also obtain visas and government services from Connect Resources.
How Much Does The Golden Visa cost?
The amount people must pay for this document, which varies based on the length of the visa, is another crucial consideration for the Golden Visa UAE prices for each of them are listed here:
AED 4850 is required for 5- and 10-year golden visas. AED 150 in application fees and AED 1000 in issuance fees must also be added. This implies that your overall payment will be AED 6000.
The UAE government determines whether the Golden Visa will be valid for five or ten years.
One needs a NOC to obtain a visa, and in the UAE, one can learn all there is to know about NOCs.
What are the Requirements to Obtain the Golden Visa?
One must meet the conditions if the user wishes to apply for a Dubai Golden Visa. Depending on the category, these will change.
If a foreign investor meets the criteria listed below, they can apply for a 10-year golden visa:
A minimum of AED 10 million in public investment (investment fund or a company)
Minimum 60% of total investment shouldn't be in real estate
The investment shouldn't be on loan. For assets, the investor must have full ownership
The investor must retain the investment for a minimum of 3 years
If the business partner contributes AED 10 million to the investment, the foreign investor may extend this visa to them or you can check our Dubai Investor Visa.
The holder can also sponsor one executive director, one advisor, and one's spouse and children. The visa can be extended as the expiration date approaches.
What are the Golden Visa UAE Requirements for Individuals with Specialized Talent?
Doctors, investors, artists, scientists, and researchers are just a few of the people with particular talents listed.
Once they get the necessary accreditations from their respective disciplines, they can be granted a 10-year golden visa. They can also sponsor their partners and kids.
Doctors, investors, artists, scientists, and researchers are just a few of the people with particular talents listed.
Once they get the necessary accreditations from their respective disciplines, they can be granted a 10-year golden visa. They can also sponsor their partners and kids.
Coders: if looking for knowing how to apply for a golden visa in UAE for engineers, coders of all ages and nationalities can apply for the golden visa. They can do it through the Office of Artificial Intelligence in the UAE Government.
Regarding coders, those who can apply are distinguished experts and talents in the area of coding, individuals who have worked for pioneering technological firms and graduates of computer sciences, hardware engineering, artificial intelligence, software engineering, data science, electrical engineering and big data.
Which Golden Visa Dubai Requirements do Real estate Investors Need?
Real estate investors must meet the same conditions as other types of investors. The golden visa UAE application for a 5-year residency and the AED 5 million investment are the only two differences. This Dubai Visit visa holder can sponsor dependents.
What are the Golden Visa VISA Requirements for Students and Specialists?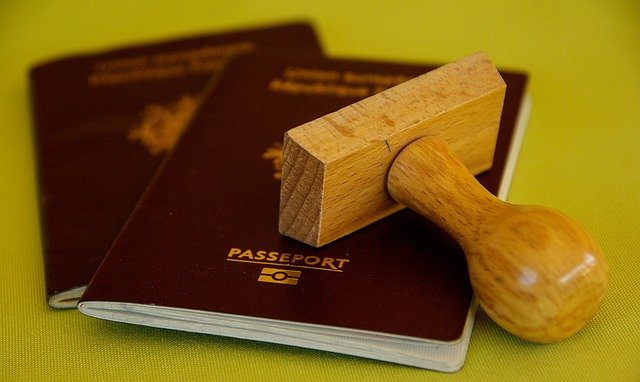 Before getting into " how to apply for a golden visa UAE for students" When it comes to outstanding students or specialists in education, they must comply with one of the following requirements:
Come from one of the top 500 international universities.
Award or appreciation certificate in the area of expertise
High school students with a minimum 95% grade and university students with remarkable grades (3.8 GPA or higher)
When it comes to specialists, like scientists, they must demonstrate that they have significantly advanced their field of study. 
Researchers are eligible for 10-year resident visas. A 10-year resident visa is also available to creatives, but they must first be accredited by the Ministry of Culture and Youth.
Which Golden Visa Requirements UAE Do Entrepreneurs Need to Fulfil?
Entrepreneurs are eligible for a 5-year residency visa. The requirements are the following:
Have an existing project with a capital of AED 500,000 as a minimum or have the approval of an accredited business incubator
Approval of an officially recognized business start-up centre
Health insurance documents for the entrepreneur and their family
Entrepreneur applicants are required to obtain a multi-entry visa for six months, and then renew it for an additional six months. They are permitted to sponsor three executives, a partner, their spouse, and their children.
What are The Requirements for Chief Executives?
Chief Executives can also apply for a golden visa, as long as they fulfil the following requirements:
Have a bachelor's degree
Have a 5-year experience or more in his or her relevant field
Earn an AED 30000 salary or more in the UAE and have a legal job contract
Health insurance, along with the family
Conclusion: 
The UAE Golden Visa system, which was put into place in 2019, has caused quite a stir among some expatriate groups with aspirations of obtaining permanent residency in the United Arab Emirates.
Foreign nationals can live, work, conduct business, and study in the UAE without needing a local sponsor because of the Golden Visa system. 
Additionally, the UAE allows foreign investors and business owners to hold 100% of their company. These visas will be issued for periods of five or ten years and will renew on their own.