The hot topic for debate in the UAE is: renting vs. owning. Many people in the UAE are contemplating whether they should rent or buy a home. What is the correct decision? 
Property prices for luxury villas and apartments are at an all-time high, but for good quality homes they are still reasonable, therefore now is the best time to buy a home in Dubai. However, many people are still on the fence, either because they are unsure about staying in the country long-term or because they don't know enough about the procedures.
In any case, buying a home in the UAE might be one of the best investments you'll ever make. However, we're here to help you decide whether you should purchase or rent in this rapidly rising country. So, without further ado, let's talk about the whole "renting vs. owning" debate.
Renting vs. Owning: An Overview of the Situation in Dubai
Let's begin by understanding what it means to buy or rent in Dubai. Both of these options i.e. to buy or rent, entail a different level of stability, a different way of life, and very different financial obligations.
Dubai has long been known for its high property investment returns. According to current data from the Dubai Land Department, one-third of properties are purchased by happy repeat investors, especially since the property in Dubai is considered reasonably priced versus other major cities globally.
Renting has its perks as well, especially since Dubai is a city with a large expat population that may not want to make a long-term property commitment. However, it is not all about money; lifestyle is also vital.
Dubai is unique in that it is popular to rent as well as to buy. Both have significant advantages depending on your scenario. Your lifestyle will be a major consideration when deciding whether to rent or buy.
Check out the table below to get a better idea of what might work for you:
| | |
| --- | --- |
| Renting often suits | Buying often suits |
| Those who are looking to stay in Dubai for the short term. | Those who are looking to stay in Dubai for the long-term. |
| People do not want to commit to one area or property for the long term. | Those looking to make financial investments in Dubai and get a residency. |
| Those who are lacking the funds to buy. | Those who are looking for stability and comfort from owning their own home. |
Factors to consider about renting vs. owning a property
Let's discuss a few more factors to think about while deciding whether to rent or buy a home in the UAE. These can help you weigh the pros and cons of each option while keeping your future plans and current situation in mind.
How long do you plan to stay in Dubai?
Think about your short-term intentions before devoting any more time to deciding whether to rent or buy a home in the UAE. Do you intend to stay in the UAE for at least the next five years? With all of the costs associated with purchasing a home, you must assess if you will be in the UAE long enough to justify owning an apartment or villa.
If you're only expecting to stay for a few years or aren't sure what you want to do yet, renting a house in the UAE can be a better option. It gives you greater flexibility when it comes to moving to another country and is generally an excellent choice if you prefer to go with the flow and want more freedom. You can leave the property and embark on your next journey with just a three-month notice.
Dubai has also recently introduced new schemes for homeowners to get residency visas and take advantage of the amazing infrastructure, security, financial markets and the overall lifestyle Dubai has to offer. This is an added benefit that you and your family can avail of by purchasing a property in Dubai.  
To know more about the new system of entry and residency in Dubai, visit: https://gulfnews.com/uae/uae-announces-new-entry-and-residency-rules-1.87262418
How are you doing financially?
The cost of purchasing a home in Dubai is one of the most essential aspects to consider while making this decision. The decision to purchase property gets considerably easier for people who have stable work with a reliable and constant source of income. 
You will be in a better position to invest in property in the UAE if you know you will be able to make the down payment (minimum 20% for expats) and pay off the mortgage in monthly installments. The down payment, on the other hand, can be a substantial sum to pay up front. 
With renting a property in the United Arab Emirates, you take on the responsibility of a tenancy contract, with a commitment to pay rent in 3 or 4 cheques usually. So you need to consider your financial situation here also.
But consider this: if you're going to be paying rent that can be divided into monthly payments anyhow, why not contribute to the purchase of your home? You will be a property owner in the UAE after 5, 10 or even 25 years, which offers some substantial long-term benefits and capital appreciation.
Even if you have to return to your home country or don't wind up living in the property you've purchased, you can always rent it out and keep the monthly income you generate, provided you've paid up for your home in full. 
You can also utilize the rent to make your monthly mortgage payments if you've taken out a mortgage to purchase your home. In any case, you will be the proud owner of an investment property in the United Arab Emirates, which is a huge accomplishment!
What's the market like?
Examining the real estate market before making an investment makes smart business sense. The UAE real estate market is currently in the favor of the buyers, with mid to high returns reported across the country. 
If you're debating whether to rent or buy a home in the UAE, keeping up with current market circumstances will help you make an informed decision. The UAE property market is always open for investment, especially in certain areas where you can get the most value for your money. This might not be the case for a long time. Keep property market circumstances and price trends in mind as you make your decision.
How much control do you really need for renting or buying a property in Dubai?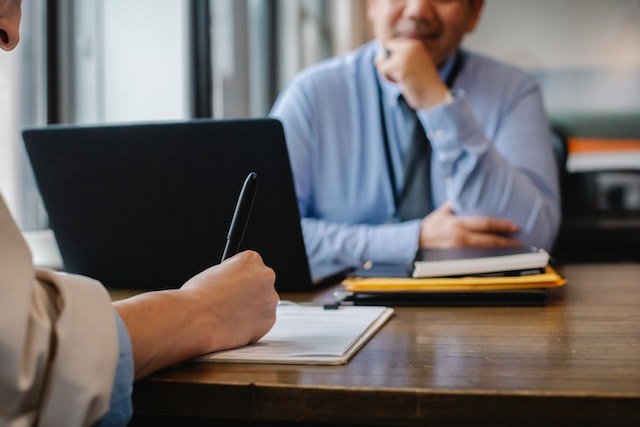 The level of control you desire over your property is another rather obvious aspect that may impact your selection. 
For example, having a home in the UAE allows you more flexibility in terms of home renovations and customization. In contrast, even small improvements to a rented home may require a letter of authorization (NOC) from your landlord in order to obtain the appropriate licenses.
Keep in mind that having more control over your home as the owner comes at a price. Landlords are normally responsible for an annual maintenance fee, service costs, and any repairs or modifications. The degree of your financial responsibility for the property is also determined by whether it is leased or is owned outright. 
Costs associated with Property Ownership in Dubai
Once you've considered whether you want to rent or buy a property in Dubai, it's time to calculate the costs associated with property ownership. Here are some costs that you'll need to add to your budget for a clear understanding. 
Down Payment
This is the first payment you make when you buy a house. It's a percentage of the total amount you owe the bank or the developer, depending on whether your mortgage or not. 
According to the UAE Central Bank, a down payment on a property in the UAE must be at least 20% of the purchase price for foreign investors and 20% for UAE nationals. In the UAE, personal loans cannot be utilized to fund down payments on real estate investments.
Mortgage Repayments
These are the monthly payments you make against the balance of your mortgage. It excludes the amount paid towards the down payment.
The mortgage amount in the UAE is regulated at 80% of the property value. In other words, your monthly mortgage payments will cover 80% of the property's value plus interest. 
Upfront Costs for Property Investments in the UAE
Aside from the down payment, there are a number of costs and levies that must be paid before the property may be purchased. It is crucial to remember that these charges are substantial, and a potential property investor can anticipate paying between 6% and 7% of the purchase price in upfront costs. 
These, however, can be financed through a personal loan rather than a down payment. You may have to pay certain upfront charges, such as:
2% Real Estate Broker Fee
4% Dubai Land Department Transfer Fee
0.25% Mortgage Registration Fee
AED 4,000 Property Registration Fee
AED 2,500 – AED 3,000 Property Valuation Fee (usually given free by banks)
Up to 1% Bank Mortgage Loan Establishment Fee
Annual Maintenance Charges
This is a periodic maintenance cost that owners must pay to the Owners Association that manages the upkeep of the apartment or villa community. These charges are regulated and monitored by the Dubai Land Department.

This is based on the RERA Service Charge Index, which specifies a charge per square foot of property and varies among Dubai's communities. The cost of maintenance also varies depending on the emirate.
The Bottom Line
The most important consideration in deciding whether to rent or buy property in the UAE is how long you want to stay in the country. If you're one of the many who've come to call it home, crunch the numbers, conduct your due diligence, assess market circumstances, and invest in the lucrative UAE real estate market. 
If, on the other hand, you have no idea where you'll be next year and want the freedom to relocate, simply rent a gorgeous property in the UAE until you know what's in store. We hope that this has given you a better understanding of what's involved and the variables to consider before making your decision on the renting vs. buying issue. 
Are you stumped as to where to begin? Contact ZāZEN Properties for information at +97150 170 9376. ZāZEN Properties has delivered its first sustainable community development in the established Jumeirah Village Triangle community of Dubai, with over 70% already sold.