Wondering how to set up a real estate business in Dubai? Worry not!
Dubai never fails to offer opportunities for those seeking success!
You'll have to start with Trakheesi, an online portal handling all real estate companies in Dubai and their dealings. The government of Dubai has given this responsibility to Trakheesi to keep pace with the growing industrialization and infrastructure across the world. 
Real estate agents and property owners need a Trakheesi valid license or permit to sell or list any property online/ offline. 
Whether you want to advertise your property in Dubai newspapers, work as a broker, or sell your property, having a license from Trakheesi proves that you're legally approved to operate your services in the city and are eligible to sell your property using online listing portals.
Trakheesi Licensing Services-
New License

License Renewal

License Amendments

Commercial Permit

License Cancellation
So, if you need to obtain or modify a license, Trakheesi is the place to go. Let's discuss "why a Trakheesi portal was created by DLD", "Why you need a Trakheesi Permit?" and "how to apply for a Trakheesi license offline/online in detail".
Why was Trakheesi Portal Established?
Dubai Land Department(DLD) was established in 1960 with the purpose to handle the sale and purchase of land and properties in Dubai. Since then, DLD has made many contributions to expand and grow the city's infrastructure and industrialization to the top level across the world. 
In line with the same vision, DLD introduced Trakheesi, an online portal to streamline the real estate sector with top-notch services that promote both transparency and proper regulation of the transactions carried out in Dubai real estate.
Why do you need a Trakheesi Permit?
To begin a real estate business or become a broker in Dubai, a Trakheesi permit is necessary, similar to how a trade license(Dubai) is required to start a trading business in the city.
All property advertisements in Dubai must be authorized by Trakheesi. Properties that appear on real estate platforms must also be registered there. Regardless of the method of advertising, whether it's a billboard, PR, or SMS, a permit must be obtained.
Everyone who wishes to open a business in the real estate sector must apply for a RERA license via the Trakheesi online portal.
The primary objective of Trakheesi Dubai is to ensure that real estate listings are legitimate and to determine if advertising for a particular property is permitted and legal in Dubai. To advertise a property through conventional channels, a Trakheesi permit is required.
Trakheesi Dubai is highly efficient and provides impeccable services due to its link to the government's database. Additionally, updating your professional license on the DLD website will also make you visible on other databases. 
The process has also reduced transaction times from 2 days to just 5. You can easily access your broker card information and real estate progress online. The system aims to replace all manual services with smart technology.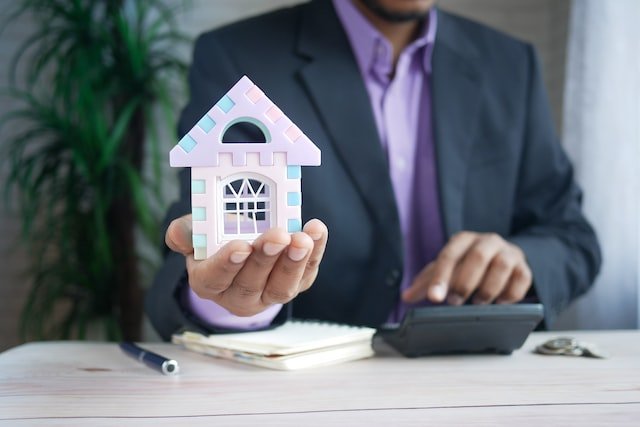 What kind of businesses need to apply for Trakheesi Permit in Dubai?
Mortgage Consultancies and brokers

Developers

Brokerages

Real Estate Services adn registration trustees

Real Estate Management 

Valuation Services

Property Inspection services
To become a real estate agent in Dubai, you must get the RERA approval and pass the exam as per the required standards. After completing the process, you have to often manage and monitor various activities to run your business smoothly. 
If you're already a real estate agent or broker in Dubai, Zazen Gardens can be of great value to your prospects and clients. 
How to apply for Real Estate License Offline Procedure:
This type of procedure is used to get a new license and it is applicable for those parties who come under the jurisdiction of Trakheesi. Here are the steps to apply for a new license:
For new licensing services, you should visit the Trakheesi office.

Trakheesi CLD provides two types of licenses – Free Zone Licenses and Local Licenses.

In the Trakheesi office, you can request a Trade Name Reservation. For that, you need to submit the Name Reservation Form, Passport Copy of the local owner. If you are not a local owner, then your visa copy along with the passport is required.

The payment advice will be generated by the Trakheesi-CLD. Make the payment, show the receipt and collect your Trade Name Certificate from the office.

To get the initial approval for federal licenses, you need to visit the office and make a request for the initial approval.

To do so, submit the Registration Licensing Application Form, the passport copy, and the Visa copy if you belong to some other nation. 

Make the payment and collect the Initial Approval Certificate from the office.

To get initial approval for a free zone license, you need to submit the following documents: application for license, trade name certificate, FZ/FZCO registration form, environment health & safety form, NOC copy from the employer in case of a non-local, passport copy + visa copy of all shareholders, personal information form, board resolution, and the specimen of signature of manager or owner.

Trakheesi will check & validate all these documents. If your application has been accepted then you need to make the payment.

After completing the payment transaction, you can collect the initial approval certificate from the office.
How to apply for Real Estate License Online Procedure:
Let's go over the procedures you must complete to obtain a real estate license from Trakheesi:
Step 1– Send your license application to the DED or a Free Trade zone Authority.
Step 2– Access the Trakheesi Dubai site once you have been given permission.
Step 3– Choose "Register" from the menu.
Step 4– Fill out the forms and provide the required documentation.
Step 5– To print the approval document.
Step 6– To finish the process, you must visit the DLD office or the Free Zone Authorities with the approval form.
Step 7– To complete this last step, you must update the trade license number by logging into the official Trakheesi network.
Keep in mind that the costs vary depending on the kind of license your real estate company requires.
Conclusion:
If you follow the procedure as per the given guidelines, it will be easy for you to get Trakheesi Approval. With the license, you can start your business instantly or work as a broker after clearing the RERA exam and getting the broker e-card. Check out more blogs related to real estate and licensing practices in Dubai.