Dubai has come a long way from its humble beginnings as a peaceful fishing village to being the Middle East's most popular city in the last few decades.
It is not easy to relocate to Dubai. For starters, you'll almost certainly spend a lot of money. Then there's the stress of acclimating to new surroundings, roadways, apartments, and jobs. Also, don't forget about the culture shock. With a little research and careful planning, however, your move to Dubai may be quick, inexpensive, and stress-free!
If you're planning on sunbathing in the blistering heat or embracing the luxurious Dubai lifestyle, there are a few things you should know before you move to Dubai. Luckily for you, we've compiled a list of all the things you need to know before your move to Dubai.
Should I Move to Dubai?
There are several reasons why so many people from all over the world relocate to Dubai each year, but one of the most important is that it is one of the world's fastest expanding cities in terms of economic growth, investment, and population.

Not only that, but there's also tax-free living to consider, as well as an enviably low crime rate, a lavish lifestyle for any budget, and close access to everything, making it the ideal spot to live for frequent travellers. When people opt to relocate to Dubai, there is definitely something for everyone. It's truly unique.
Here are the top 10 reasons why you should move to Dubai:
It is a city of endless leisure possibilities.
The weather is favourable, it is a sun-lover's paradise. 
The financial incentive of tax-free living. 
Healthcare and education standards rival any in the world. 
The public transport system is efficient and reliable. 
Accommodation is generally of a very high standard. 
You can enjoy affordable luxury.
Its a hugely diverse and culturally rich culinary scene.
It is a perfectly positioned gateway to the globe.
It has an enviably low crime rate and great infrastructure. 
Things To Know Before Moving to Dubai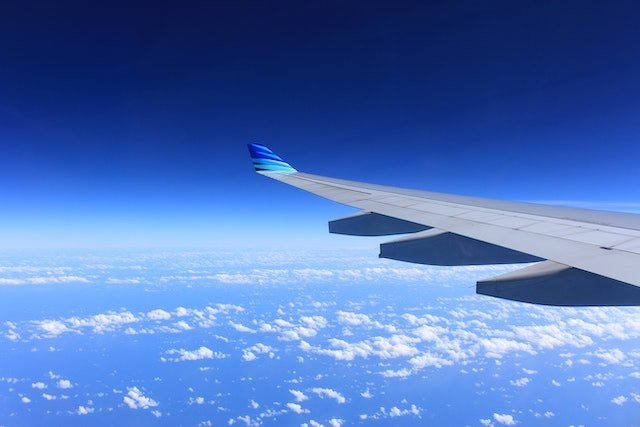 Moving to a new country overseas is a life-changing, but nonetheless daunting experience. There is a lot to think about, and extensive research is essential to alleviate any doubts or fears you may have in the months leading up to your move. It's critical to understand what you're getting yourself into because it's such an expensive procedure. 
Here are just a few of the most crucial things you should know before coming to Dubai, from knowing the style of life, the cost of living, and the weather to grasping the healthcare system and language.
Cost of Living
The cost of living in Dubai is highly dependent on where you reside and the type of lifestyle you pursue. Rental rates are rather pricey in some of the city's most popular locations, but if you travel somewhat out, you may rent good housing for much less. 
Many people consider Dubai to be one of the best places to live in the world because of its tax-free lifestyle. Salaries, as well as food, restaurants, and all other things, are tax-free. It goes without saying that this saves a lot of money for people.
The Weather
Dubai has a very pleasant temperature, which makes it an appealing place to reside. The sun shines almost all year and the temperature rarely drops below 20 degrees Celsius, making it a sun-lover's dream. Compared to unpredictable weather found in many locations around the world, such as the UK, Dubai is much better.
Lifestyle
Each and every country around the world is unique. Each country has its own set of laws, morals, rules, and way of life, and Dubai is no exception. It is not as limited as many people imagine. However, a certain level of conduct is anticipated. 
In most public areas, people are supposed to cover themselves from their shoulders to their knees as a sign of respect. Swearing, making nasty hand gestures, provoking fights, and public displays of affection are not acceptable and may result in legal action.
In addition, to honour the country's Islamic heritage, alcohol use is limited to restaurants, hotels, and hotel-owned pubs and clubs— but that doesn't mean you can't let your hair down in Dubai. 
Just stay out of trouble and never, ever drive after drinking. All of this translates to Dubai being one of the safest cities in the world, with an enviably low crime rate.
Healthcare System
The healthcare system in Dubai is of exceptional quality. Medical facilities are contemporary and easy to find, and even state hospitals provide high-quality care for free or at a moderate cost. However, many expats select private medical insurance, which ensures you receive the greatest care in the city's best facilities.
Unlike in other countries, access to public healthcare in Dubai is particularly challenging for expats. As a result, it's a smart idea to enrol in a private medical insurance plan to protect yourself against any continuing or emergency health difficulties.
Dubai Cuisine
Dubai boasts a culinary scene that is influenced by foreign culture, which is music to any foodie's ears, thanks to its large expat population. Restaurants serving practically every cuisine, from Greek to Japanese to Middle Eastern, can be found all across the city.
Dubai residents love their brunch. New arrivals will be surprised by how many brunches people can attend, sometimes moving from one to another over the weekend.
This is the most important meal of the day, whether you're with coworkers, friends, or family. So brace your stomach, liver, and wallet because you'll be brunching more than you ever imagined.
Language
Despite the fact that Arabic is the official language of the UAE, English is the most widely spoken language in Dubai. Because of the city's large expat population, the majority of whom speak English and/or their native tongue. The city is a true melting pot of cultures.
There are a few things which you should know before moving to Dubai, you will almost certainly never feel the need to learn Arabic. Everyone in the city speaks English, and you'll rarely need to speak Arabic if you live in Dubai. 
Everyone in Dubai, though, is familiar with a few important terms in the language. There are a few crucial words that expats will hear on a daily basis. So, when a friend says "Yalla," they're asking everyone to hurry up; when someone says "inshallah," they are hoping for the best outcome from a situation.
The Final Verdict
There will never be a dull moment in Dubai. Every day will bring a new adventure, whether you're rushing around the city trying to get things done, meeting people from all over the world, or trying not to break any rules.
This city guarantees that every single one of its people will have unlikely stories to tell. It is sometimes fun, sometimes hectic, and sometimes just plain weird.
We hope we've helped you to have an easier move to Dubai. One last piece of advice: if you have no idea where to begin, contact ZāZEN Properties at +97150 170 9376 for more information. ZāZEN Properties has delivered its first sustainable community development in the established Jumeirah Village Triangle community of Dubai, with over 85% already sold.
Oh and, welcome to Dubai! We hope you make the very best out of the opportunity!