Many entrepreneurs and investors are confused between Freezone and Mainland Dubai businesses.
Not knowing the Freehold vs Mainland Dubai business differences is equal to a driver being unsure about where he is heading. A free zone vs mainland comparison helps you make the decision to choose your business location in Dubai.
Location plays a significant role in Dubai as the city has a wide variety of areas with access to different necessities and networks. 
Freezone and Mainland Dubai are parts of the city that have different sets of rules and regulations. Both areas have strategic locations that facilitate unique ecosystems for business development.
Freezone vs Mainland Dubai: Business Setup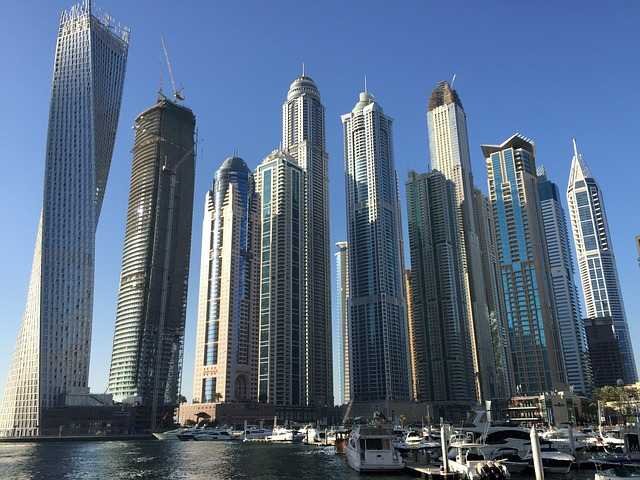 Mainland companies are onshore companies certified and regulated by the Department of Economy and Trade in Dubai. A Freezone company on the other hand has private or governmental authorities that regulate and control the Freezone areas.
There are over 40 free zone areas in Dubai, some of which are Dubai Multi Commodities Centre (DMCC), Dubai World Central (DWC), Dubai Media City (DMC), etc.
A business owner must consider the future demographic requirements that the company might need to improve operations and financial workings, before setting up a free zone or a mainland business in Dubai. 
Mainland companies have the benefit of less regulation and control from the authority which helps them trade freely and generate substantial returns. These kinds of companies can resettle in other locations easily unlike the Freezone companies.
The only constraint is that the mainland company must resettle in the same emirate where the trade license is registered and must not be offshore.
Previously, the UAE government made it a rule that companies must register and establish themselves in the country only through a local service agent. But it is no longer mandatory and a company can now directly register with the authority.
The free zones of Dubai are strategically built to offer specific and high-tech locations for a business to thrive. The areas initially allowed only zone-specific trades. The foreign business investor or owner has the benefit of complete control over his business. 
Each free zone is controlled and regulated by independent entities present in the free zones. 
These companies are exempt from taxes for over 50 years and also benefit from favourable import and export rules. Trading practices for a Freezone company are restricted as they cannot trade with any city in the UAE.
If a company wants to trade outside the UAE and with other Freeszones then establishing itself as a Freezone company will be the right decision.
Freezone vs Mainland Dubai Business: What's the Difference?
| Freezone Business | Mainland Business |
| --- | --- |
| A Freezone company does not require a local sponsor from UAE and can have full ownership of the business. | A mainland company requires 51% local ownership but you can have full control over the business. |
| Can trade with any country outside of UAE and also with other free zones. | Can trade with any city in the UAE or with a foreign company. |
| A Freezone company can have a virtual or physical business location suitable to the type of operations. | A mainland company must have a physical office location registered with the Ejari and be granted approval from other essential authorities. |
| Freezone companies cannot apply for numerous vias and have restrictions with only 6-7 as an upper limit. | A mainland company does not have any restrictions on the number of visas allowed but it is mandatory to expand office space if the company needs additional visas. |
| Certain Freezones do not prepare a financial audit while some might need to depend on the rules set by the regulating body. | A financial audit is mandatory. |
| A Freezone company does not need approvals from UAE regulating bodies or ministries but needs to get the approval of the Freezone regulating body that can be independent or a government entity. | A mainland company needs external approvals from various UAE authorities before setting up a business in the mainland. |
| Free zones have their own criteria and cost for doing business in the area. Along with the setup cost, some free zones also have other constraints like the minimum share capital or other costs. | The cost of setting up a mainland business in the UAE depends on the type of company and the service it offers. The minimum cost is AED 20000-25000. |
Hope you have realized the right business location for you after understanding the benefits and limits of both Freezone companies and mainland companies. Based on the needs and characteristics of your business, each option has its advantages, disadvantages, and investment opportunities.
You can read other articles on our website to get more clarity on setting up a business and the procedure to apply for Dubai trading licenses.
Frequently Asked Questions(FAQS)
How do I set up a mainland company in Dubai?
Steps to start a mainland business in UAE/Dubai
Starting a company

Identify industry activity.

Select the legal form as per the service

Register a unique trade name

Initial approval from the authority

Select a physical location
What are the best business areas in the UAE?
Some of the best business cities in UAE are Sheikh Zayed road, Jumeirah, Deira, Dubai, Abu Dhabi, etc.
How to start an offshore business in Dubai?
To start your offshore company(also known as a non-resident company) in Dubai or any other country in UAE, you need to fill out the application that includes verification and document submission steps. Usually, it takes seven to eight days for approval to be granted.
Can I do a B2C business in Freezone Dubai?
No, a Freezone company can only do business with other Freezone areas or outside of the country. You need a mainland business license to run a B2C business in Dubai.
A mainland license needs approvals from which authorities?
For Mainland Company's license, standard government approvals are required. These include DED, the Labour Ministry, and the Department of Naturalization and Residency affairs of the Ministry of interiors or immigration.