Whether it's the allure of a luxurious lifestyle or the temptation of living tax-free, moving to Dubai is an option that many potential ex-pats have considered. Dubai is a prime market for real estate investors, with a wide range of properties for sale, including standard houses, apartments and luxury properties. 
Buying a house in Dubai for expats is quite profitable and many have been wanting to invest in this city since the Dubai government amended the legislation to allow foreigners to 100% own homes or land. Buying a house in Dubai for expats has many advantages, including a strong potential for a high return on investment. 
Hundreds of properties, off-plan and ready, are available for investment in Dubai. Villas, apartment buildings, and single-family homes are some examples. If you want to invest in a home in Dubai, you need to spend some time researching the various alternatives.
It is critical to understand all of the benefits of buying property in Dubai before making a decision. This article will explain everything you need to know about buying a house in Dubai for expats.
Dubai is a popular alternative for buying both economical and palatial houses in comparison to the rest of the world. There are a variety of reasons why buying a house in Dubai for expats is beneficial. Dubai is a popular choice among buyers and investors because of its diverse property kinds, affordable options, and thriving real estate market.
Take a look at some of the most popular types of residential properties in Dubai:
Apartments
The most common type of residential property in Dubai is apartments. They come in a variety of sizes and configurations, ranging from studios to three-bedroom units.
While studios comprise a self-contained unit, containing a large main space, other bed types have one or more rooms. Residential flats in Dubai typically provide a variety of amenities, ranging from large balconies to common pools and gyms, as well as 24-hour security.
Duplexes
Duplexes are one of the other sought-after apartment types in Dubai. These spacious apartments, which are spread over two floors, offer a taste of villa life to people who desire more privacy but don't want to give up the ease of living in a flat.
Lofts
Lofts are often confused with duplexes or studio apartments, however, they differ slightly. A duplex has two full floors, whereas a loft usually has a modest second story that overlooks the first. Downtown Dubai, Dubai Marina, and Jumeirah Beach Residence are the most popular regions to look for lofts in Dubai.
Hotel Apartments
Hotel apartments are fully-furnished flats in Dubai where you can stay for a short or extended period of time. They provide a wide range of services, from room service to housekeeping. In Dubai, hotel apartments can be found in a variety of locations.
The popular ones include Downtown Dubai and Al Barsha. Although people choose to rent hotel apartments in each of these places, adventurous tourists prefer Downtown Dubai because it is centrally located and offers quick access to all of Dubai's top attractions.
Penthouses
Penthouses, which are located on the top floors of apartment structures, exemplify sophistication and luxury. Tasteful decor, exquisite rooms with walk-in closets, pools, dedicated parking spaces, and private elevators are all aspects of this property type, ensuring the greatest living experience. 
You can expect to have a fantastic time in penthouses in the city, from taking in spectacular views to living the high life.
Villas
In Dubai, villas are also one of the most popular property kinds. Larger families love these spacious houses because they typically include an attached garage, a private garden, and more living space. 
Villas in Dubai come in a variety of sizes, depending on the number of bedrooms. In Dubai, you'll discover attached, detached, and semi-detached villas. Attached villas share facilities, whilst semi-detached and detached villas in Dubai provide more privacy and exclusivity.
Townhouses
Townhouses in Dubai are frequently confused with villas, however, there are some distinctions. The majority of townhouses share a common wall with another unit. Most villas, on the other hand, are self-contained units, though there are other possibilities as well. Attached and semi-attached townhouses, ranging from 3 to 6 bedrooms, are plentiful in Dubai.
Factors to Consider Before Buying a House in Dubai For Expats:
Dubai has grown into a major real estate and economic centre throughout the years. Several ex-pats have settled in the city, hailing from all corners of the globe. Sometimes buying a house in Dubai for expats is sometimes viewed as extremely expensive and out of reach for many foreigners. But this is mainly in the luxury category. For a regular buyer, buying homes is still considered affordable based on the area you are purchasing in.
Individuals who work or own a business in Dubai are increasingly more likely to own rather than rent their personal homes. The government has lifted key limits on property ownership, making it easier for foreigners to purchase property in Dubai.
However, it is still crucial to look at a few factors before buying a house in Dubai for expats or foreigners.
Location
Location is one of the most important factors to consider when buying a house in Dubai for expats. Individuals interested in purchasing an apartment or a luxury home in Dubai should conduct research into the finest areas for future real estate investment. Some of the city's most desirable areas are connected with a specific set of amenities that allow residents to live a high-quality lifestyle. 
One must also look at established communities near the tourist hotspots of Dubai. These are usually cheaper to invest in with easy accessibility to all the places that matter in Dubai, such as Jumeirah Village Triangle.
Finding such properties can be time-consuming. However, ZāZEN Properties provides you with a list of the real estate properties in Dubai in perfect locations that can provide foreign purchasers with a long-term return on investment.
Tenure
Before investing in Dubai's real estate market, consider how long you expect to stay. This is crucial since it will assist you in calculating the entire value you can obtain from your prospective return on investment. However, renting a property is preferable if you are unsure of your potential commitment or long-term ambitions in Dubai.
Affordability 
Affordability is one of the most significant variables to consider when purchasing real estate property in Dubai. You should also have enough money set aside for upfront costs. The real estate industry in Dubai is booming. As a result, now is an excellent moment for investors to invest in the real estate market in Dubai and enjoy long-term growth potential.
Rental Yields
Another crucial factor before you buy a property is to calculate the rental yields. If you are considering investing in a property to earn rental income in Dubai, you should think about how much money you'll make. This will enable you to determine whether the anticipated rental revenue is sufficient to cover your payments, maintenance costs, and mortgage. 
Costs Required For The Purpose Of Buying A House In Dubai For Expats: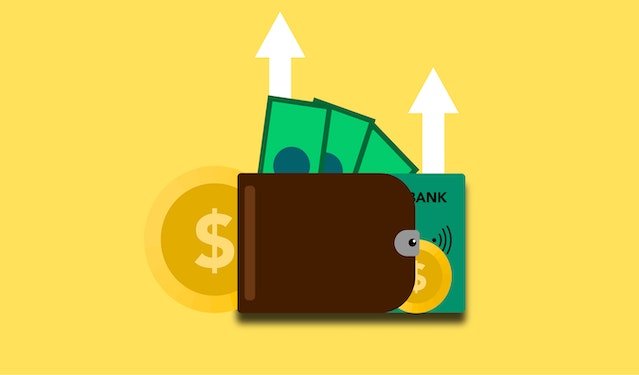 The desire to live in "a place of my own" is a dream for the majority of ex-pats. Traditionally, the city only allowed ex-pats to rent properties, leaving them with few options. After the introduction of freehold properties, many people were able to realize their dream of buying a house in Dubai for expats.
In order to make an informed financial decision, purchasers must have correct knowledge of the underlying costs connected with a house purchase, which go beyond the monthly loan payment. The approximate costs associated with purchasing a property in Dubai are outlined below. 
Government Fees
Dubai Land Department (DLD) Fees
4% of the purchase price + AED 580 admin fee for apartments and offices or AED 430 for land or AED 40 for off-plan.
Property Registration Fee
For properties valued below AED 500,000: AED 2,000 + 5% VAT.
For properties valued above AED 500,000: AED 4,000 + 5% VAT.
Dubai Land Department Mortgage Registration Fees
0.25% of the loan amount + AED 290.
Agency Fees
| | |
| --- | --- |
| Real Estate Agent Fees | 2-4% of the purchase price + 5% VAT |
| Conveyance Fee | Approximately AED 6,000 to AED 10,000. |

Mortgage Fees
| | |
| --- | --- |
| Bank Mortgage Arrangement Fee | 1% of the loan amount + 5% VAT |
| Property Valuation Fee | Between AED 2,500 – AED 3,500 + 5% VAT |

Initial Deposit
The buyer must pay a deposit to secure the acquisition in both primary and secondary market transactions. The initial deposit for ready-to-move-in properties on the secondary market is normally 10% of the purchase price, payable by cheque to the seller. 
The authorized agent collects the money and holds it until the property is duly transferred. If the property has an existing mortgage, the buyer must first pay off the mortgage before applying for a NOC to get the property's Title Deed.
Service Fees
There is an extra expenditure to consider after the transaction has been settled and the property owner has been transferred – annual service fees. The Owners Association or Property Management Company collects annual property maintenance charges based on the RERA Service Charge and Maintenance Index. This entire process is closely monitored by the Dubai Land Department.
This index varies by community and provides a specific rate per square foot. This money goes toward the care of a building's or community's common areas, such as elevators, landscaping, security, and swimming pools, among other things.
Insurance Fees
| | |
| --- | --- |
| Home and Contents Insurance | Approximately AED 1,000. |
| Life Insurance | Approximately 0.4-0.8% per annum on the decreasing loan balance. |
Can ex-pats buy land in Dubai?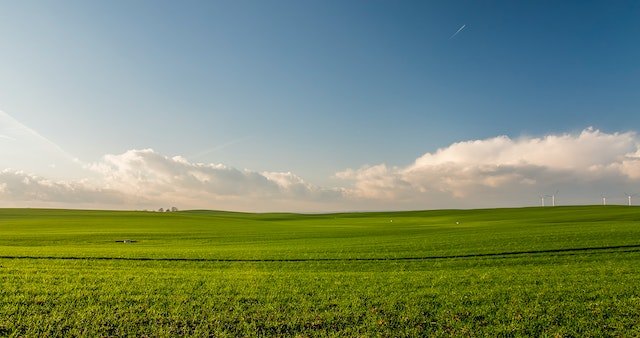 Yes, ex-pats can buy land in Dubai.
Foreign citizens were previously hesitant to buy property in the UAE since there were no rules allowing foreign ownership of Dubai real estate. As a result, ex-pats were looking for second homes or real estate investments elsewhere.
However, things changed in 2001. The Dubai government made it legal for ex-pats of all countries to lease Dubai property for 99 years in certain regions. The government then passed a decree in May 2002 permitting non-GCC nationals to own freehold property in Dubai. This legal legislation allows Dubai ex-pats to buy, sell, lease, and rent property in designated freehold zones throughout the city.
The edict, which was intended to promote Dubai real estate investment internationally and diversify the UAE's most oil-dependent economy, has subsequently established Dubai as a global hotspot and sparked real estate growth that continues to this day.
Buying property in Dubai is a fairly simple procedure with no legal difficulties, making it a potentially rewarding enterprise for ex-pats. Rising rents and a stable property market make purchasing real estate in Dubai an appealing investment option.
Final Thoughts
To proceed with the acquisition of a property, you must have the following documents:
A valid passport 
Evidence of your current home address
Salary certificate or proof of recurring income 
Valid bank account with clean funds
Bank statement, which is evidence that you can afford the investment
Pass an AML (Anti Money Laundering) or KYC check
You have to comply with the above conditions to purchase a property in Dubai. 
To know about other investment opportunities in Dubai, especially in the real estate market, contact ZāZEN Properties for information at +97150 170 9376. ZāZEN Properties has delivered its first sustainable community development in the established Jumeirah Village Triangle community of Dubai, with over 70% already sold.