Al Furjan is a burgeoning and well-connected residential area, making it ideal for families and young couples seeking a closely-knit, friendly community.
Al Furjan, which translates to "little town" or "collection of houses," was created to provide a neighbourhood-like atmosphere away from the hustle and bustle of Dubai.
Located between Discovery Gardens and Jebel Ali Village, alongside Sheikh Zayed Road and Sheikh Mohammed Bin Zayed Road, this collection of villas, townhouses, and apartments is a quiet haven just 20-30 minutes away by car from most of Dubai's hotspots.
Suppose you're thinking about relocating to this tranquil neighbourhood in Dubai. In that case, our comprehensive area guide for Al Furjan covers all the information you need to know, from what services and facilities are offered & how much on average the rent is, and much more.
About Al Furjan
Al Furjan is a vibrant and well-liked residential neighbourhood in Dubai that is run by master developer Nakheel. 
The neighbourhood includes a shared route system and residential facilities. Residents benefit from the 40 km cycle track that connects Discovery Gardens, Garden View Villas (a community in Jebel Ali), and Al Furjan with linked bicycle lanes. There are already more than 4,000 apartments, homes, hotels, and commercial spaces available, and more are being built and will be available by the end of 2022.
Community Overview
Al Furjan is a place where community spirit is sincerely celebrated. Al Furjan is a collection of master developer Nakheel's ready-to-move-in villas, townhouses, and apartments. The 560-hectare neighbourhood is quickly gaining popularity among foreign families, locals, and investors. In Dubai, nearby residential communities like Discovery Gardens are also popular alternative for purchasing and renting properties.
The community mall is available for residents to use, benefit from, and enjoy. The Al Furjan Pavilion and Al Furjan West Pavilion are two community facilities in Al Furjan that cater to the requirements of the locals and offer a variety of dining options, as well as a supermarket, food and beverage outlets, retail stores, and even a pet store.
Al Furjan Club, the community clubhouse, also offers residents lifestyle and fitness amenities. A restaurant with both indoor and outdoor dining, swimming pools, a sports court, a fully-stocked gym, and four training studios are at the top of the list.
Residential Towers consisting of studio apartments and one- to three-bedroom apartments are spread across the area under the flagship of leading developers.
Properties in Al Furjan
Properties in Al Furjan meet a range of property needs for every personality. Villa neighborhoods like Al Quortaj and Dubai Style may be found in Al Furjan. The townhouses and villas feature elaborate architecture and a variety of diverse hues. Properties come in three-bedroom terrace residences and four-bedroom type A and type B villas.
There is a fully integrated community in the Al Furjan region. The innovative urban planning with distinctive and practical features accommodates all facets of family living. With the start of the 2020 route on the Red Line of the Dubai Metro, the region has attracted a lot of investor interest. Whether you're looking to buy flats or villas, Al Furjan is one of the neighborhoods with the best ROI.
Rental Trends in Al Furjan
Al Furjan's rental alternatives have grown in popularity. Al Furjan offers a selection of studios, 1-, 2-, and 3-bedroom apartments for rent.
Al Furjan is a well-liked option among buyers and tenants alike due to amenities and its advantageous position close to public transportation links. One of the best places to find flats for rent close to metro stations in Dubai is Al Furjan.
| | |
| --- | --- |
| Property Type | Average Rental Price in AED |
| Studio Apartment | 27,000 |
| 1-Bedroom Apartment | 46,000 |
| 2-Bedroom Apartment | 66,000 |
| 3-Bedroom Apartment | 87,000 |
| 3-Bedroom Villa | 112,000 |
| 4-Bedroom Villa | 124,000 |
| 5-Bedroom Villa | 158,000 |
| 6-Bedroom Villa | 202,000 |
Sales Trends in Al Furjan
Al Furjan stands out among the areas in Dubai where buying villas is inexpensive because of its fair average price. For investors on a tight budget, the 3, 4, and 5-bed villas in Quortaj, Dubai Style and other sub-communities are excellent.
Al Furjan Dubai is a freehold area, and is still in development, with a few off-plan homes scheduled to be completed by the end of 2022.
| | |
| --- | --- |
| Property Type | Average Rental Price in AED |
| Studio Apartment | 41,000 |
| 1-Bedroom Apartment | 679,000 |
| 2-Bedroom Apartment | 964,000 |
| 3-Bedroom Apartment | 1,339,000 |
| 4-Bedroom Apartment | 3,393,000 |
| 3-Bedroom Villa | 2,034,000 |
| 4-Bedroom Villa | 27,50,000 |
| 5-Bedroom Villa | 3,384,000 |
| 6-Bedroom Villa | 4,540,000 |
Hotels in Al Furjan
Al Furjan's The Manor Hotel by JA is a 4-star hotel with 233 rooms. The hotel's bedrooms are all furnished with generously sized beds, seating areas, desks, and modern industrial bathrooms. For those who want to stay close to Al Maktoum Airport and the JAFZA business zone, the Manor Hotel is the best spot to stay. 
Transportation & Parking Spaces in Al Furjan
Al Furjan is one of the best residential areas. The Al Furjan Clubhouse, which has 300 parking places, and the Al Furjan Pavillion Community Center both have designated parking lots spread around the neighborhood.
Otherwise, guests park on the street and in the basements of buildings. There is a designated parking garage for villas.
Public Transport in Al Furjan
One of the nicest neighborhoods in Dubai for non-drivers is Al Furjan. The Al Furjan Metro Station is nearby. Ibn Battuta, Jebel Ali, and Discovery Gardens Metro Stations are a few more stations that are close by.
For those who favor using public transportation in Dubai, adjacent stations offer taxi services as well as bus stops. Within a 10-minute drive of the residential sub-communities, a large number of bus stops are spaced out at short intervals.
Amenities, Schools & Healthcare
Supermarkets in Al Furjan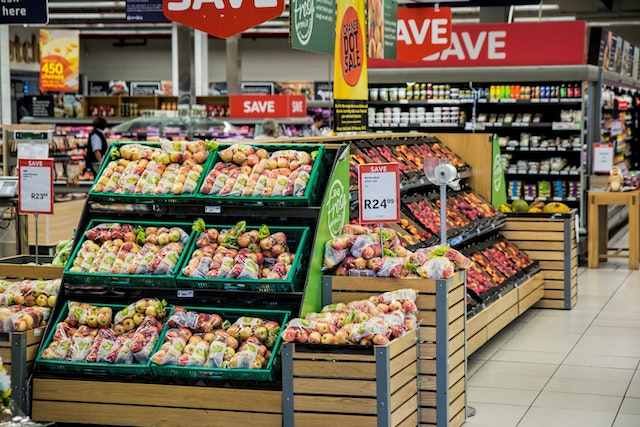 Spinneys Al Furjan is a part of the Al Furjan Pavillion neighborhood shopping center. One of the Spinneys supermarkets in Dubai has a branch there. Additionally, the neighborhood is served by the smaller W Fresh and West Zone supermarkets, both of which provide home delivery. 
A Carrefour Market is located close by on the edge of Discovery Gardens, and for your primary grocery needs, Ibn Battuta boasts the enormous Carrefour Hypermarket.
Churches, Temples & Mosques in Al Furjan
Next to the Al Furjan West Pavilion is the Al Furjan West Mosque. You can also go to Discovery Gardens' Masjid Abdullah Ali Al-Chaafar in the interim.
For those who live in Al Furjan, the nearest church is St. Gregorios Orthodox Church. Another church in Jebel Ali Village, which borders Al Furjan, is the International Nepalese Community Church.
To find a temple close to Al Furjan Dubai, take a 13-minute trip to Gurunanak Darbar Sikh Gurudwara. Hindu temples can be found 40 minutes away in Bur Dubai.
Schools & Universities in Al Furjan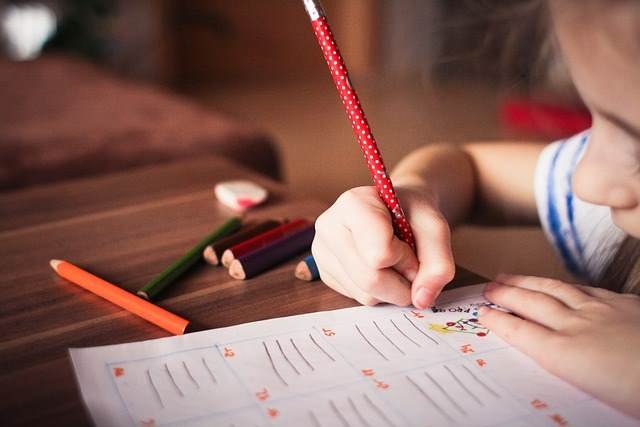 The first environmentally friendly school in the UAE is The Arbor School in Al Furjan. It provides high-quality education that is based on the English National Curriculum. An ethical perspective emphasizing eco-literacy, sustainability, and environmental justice enriches their pedagogical vision.
Al Furjan is close to the Dubai location of Chubby Cheeks Nursery, which is situated in the neighboring neighborhood of Discovery Gardens. The Jebel Ali Village Nursery in Al Furjan South caters to younger children and offers the British Curriculum's Early Years Foundation Stage for those who are 18 months to 4 years old. 
The University of Balamand in Dubai, a Lebanon institution, is situated close by at Dubai Investments Park, offering a variety of undergraduate degrees that have been approved and are based on the American higher education paradigm.
The Jumeirah Lakes Towers branch of the Russian-based Synergy University opened its doors in 2013. One of the best colleges in Dubai, it offers a variety of programs for bachelor's and master's degrees, most notably the Middle East's first MBA in Women's Leadership.
Business professionals looking to increase their level of proficiency frequently choose Synergy University. The municipal government in Dubai, KHDA, has granted licenses to all programs.
Hospital & Clinics in Al Furjan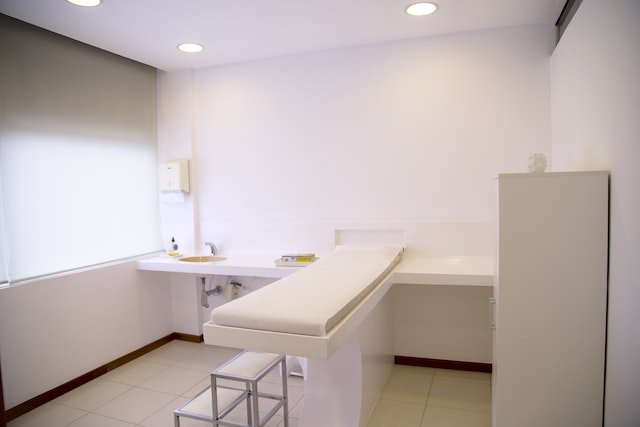 Family medicine, pediatrics, physiotherapy, and dentistry are available at Medicentres Al Furjan Pavilion, which is open seven days a week from 8 am to 8 pm. The Advanced Care Oncology Centre in Al Furjan South offers top patient care for those in need of specialist care. NMC Royal Hospital in Dubai Investment Park is the closest medical facility.
Lifestyle
Shopping, Dining & Nightlife in Al Furjan
The two Al Furjan Pavilions, one on either side of the neighborhood, each includes 24 shops and restaurants in addition to their own supermarkets.
In addition to that, the enormous Ibn Battuta Mall is also nearby in Discovery Gardens. This Dubai Retail Centre is renowned for its distinctive architecture, which is displayed across the many courts and has made it the largest themed shopping mall in the world.
Ibn Battuta also has a lot to offer, including more than 420 stores, 50 restaurants, and a 21-screen movie theatre to keep the Furjan neighborhood entertained.
The Al Furjan Pavillion Centres are home to a large number of food and beverage establishments. Some of the more well-known options include Al Arrab, a well-known Arab restaurant, Which Wich, and Oregano, an Italian restaurant with a casual dining atmosphere. 
Because of the affordable prices and wide selection of restaurants and cuisines, Discovery Garden is renowned for being a refuge for foodies; if you're seeking hidden jewels, you'll know where to look. Your greatest option for licensed establishments will be Movenpick Ibn Battuta Gate, as all of their eateries and lounges have a full bar accessible.
Things to Consider
Before relocating there, one must weigh the advantages and disadvantages of Al Furjan. Parts of the neighborhood are still being developed and being built. This will be remedied once Al Furjan Dubai is finished in its entirety in 2022, which will also raise the value of living in the neighborhood by adding 2,000 more residences and amenities.
To know about other investment opportunities in Dubai, especially in the real estate market, contact ZāZEN Properties for information at +97150 170 9376. ZāZEN Properties has delivered its first sustainable community development in the established Jumeirah Village Triangle community of Dubai, with over 85% already sold.